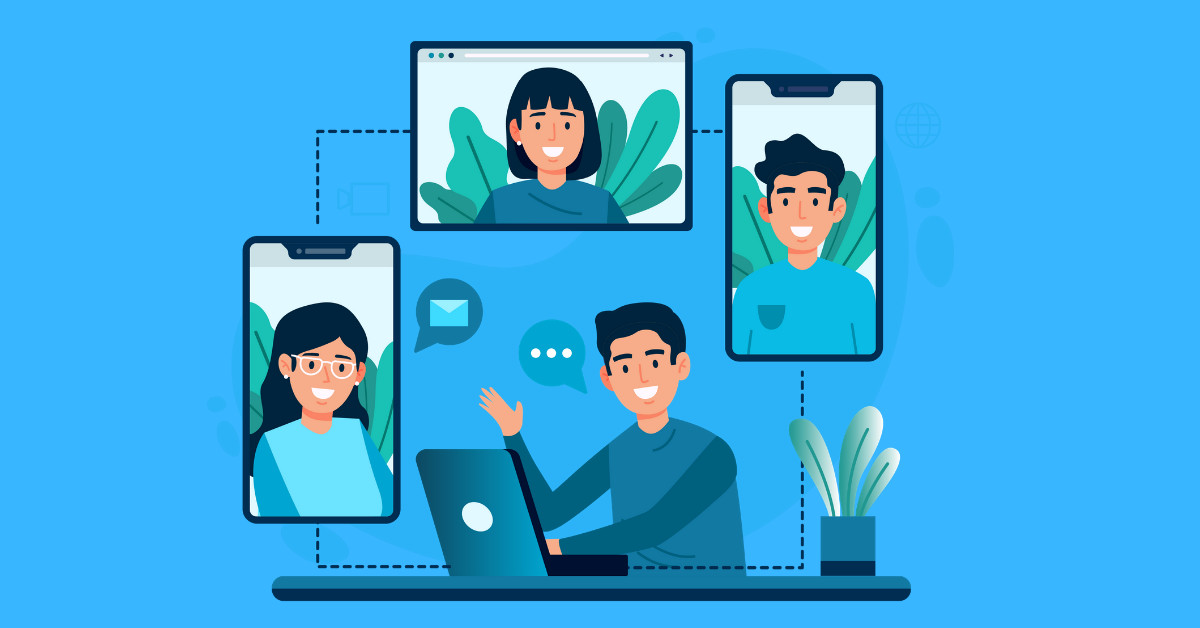 In 2020, employee wellbeing has been the focus of many companies going through this very unsettling and uncertain time. The global pandemic has created a huge disruption to everybody's lives throughout the world. 
The very simple concept of the working environment has been altered and changed dramatically in 2020 with workplaces going completely remote and restrictions ever present in the physical workplace. The importance of employee wellbeing is paramount and will continue to be as we enter 2021. 
As the workplace has had its most dramatic shift, we look back on the most prominent changes that the working environment has encountered in 2020.  
Emotional Intelligence 

 
The seismic shift of work practices in 2020 was huge and is set to continue into 2021 and perhaps beyond. Many individuals have struggled with the changes to the work environment and in their personal lives. Emotional Intelligence (EQ) in leadership and management has been crucial in meeting the wellbeing needs of employees. 
EQ was essential and more prominent in 2020 as it enabled managers and leaders alike to gain the ability to perceive emotions, to have emotional knowledge and to effectively regulate emotions. As we head into 2021, having management equipped with EQ is vital for the wellbeing of their teams. 
 Loneliness in Remote Workers  
 2020 has seen an enormous shift in the way we work and engage with our teams. One of the most widespread wellbeing consequences that has seemed to emerge from the COVID-19 pandemic – apart from contracting the virus – has been the experience of loneliness. It is important to note that while isolation (the objective decrease in social network) has been a major concern for elderly and at-risk populations, the experience of loneliness (a subjective decrease in social connection) appears to be an epidemic targeting all age groups, observed in roughly 51% of the Irish population aged 18 – 34 during the social distancing periods [1} (PSI, 2020).  
This loneliness poses a significant concern for companies, as loneliness during COVID-19 has been linked to a decrease in mental health (e.g. anxiety, depression), physical health (e.g. poor sleep) and an increase in risky behaviours, including substance use and suicidal ideation [2] (Horigian et al., 2020; PSI, 2020; Ward et al., 2020).  

Throughout 2020, we saw management focus highly on ensuring their teams felt engaged and connected with their fellow colleagues. This was achieved through many ways including, holding regular check-ins with teams, encouraging self-care and communicating external supports where available.  
An initiative Zevo Health have created in order to support loneliness within remote workers and increase social connections among teams was The Fittest Workplace Challenge 2021. The challenge is designed to improve the health and wellbeing of employees but also create fantastic engagement, keep spirits high within organisations and increase social connection among teams. You can learn more about The Fittest Workplace Challenge 2021 here. 
Employees Struggling with Work-Life Balance  
 We are almost a year into navigating through Covid19, and remote working is predicted to run long into 2021. The Covid-19 crisis swiftly shoved work and home lives under the same roof for many employees. We found ourselves quickly converting our kitchens, bedrooms, or any unoccupied space into functioning offices. The pandemic was a savior for many employees, accelerating positive changes such as eliminating long commutes and providing greater flexibility, however, this newfound flexibility can be accompanied by added pressures, like working overtime and answering emails out of hours. 

Remote workers were 43% more likely to work over 40 hours a week in comparison to onsite workers [3](Farzan, 2020). It is being highlighted that remote workers may be struggling to establish equilibrium between work and private life with only 30% of Irish remote workers reporting work-life harmony [4] (Farzan, 2020). This issue may significantly affect employees' mental health, work performance and overall business productivity as remote working is expected to venture deep into 2021. The need for organisations to continue to increase strategies to balance and consider employees needs and welfare is increasing rapidly. 
We found many organisations throughout the year implementing certain actions to promote and support work-life blend including, providing workshops for employees on how to achieve a work-life blend, regular check ins with staff to ensure their work loads are manageable and not contacting employees outside of working hours.  
As we enter 2021, organisations need to rethink what it means – and what it takes – to have a safe and healthy workplace. 2020 has taught organisations that the wellbeing of their employees is more important than ever. Employers will continue to move away from the traditional focus of illness prevention in work and move towards a more holistic view of employee wellbeing.  

References:
[1} Psychological Society of Ireland (2020). Psychological and mental health needs arising from COVID-19. Retrieved from: DOI 
[2] Horigian, V.E., Schmidt, R.D. and Feaster, D.J., 2020. Loneliness, mental health, and substance use among US young adults during COVID-19. Journal of psychoactive drugs, 1-9.  
[3] Sunshine Farzon (2020). Forbes, Switching off stress: Five ways to achieve work-life balance during a crisis. Retrieve from:
DOI
[4] Sunshine Farzon (2020). Forbes, Switching off stress: Five ways to achieve work-life balance during a crisis. Retrieve from:
DOI