We help organisations to become the
Healthiest Workplaces
We are a workplace wellness company that optimises the use of research driven techniques. We believe every workplace is unique and a workplace wellness programme should fit the workplace. We measure organisations' needs before we implement a tailored flexible wellness programme. We continuously measure the effectiveness and propose changes if needed. We help HR departments to understand the needs of the organisation when it comes to employee wellbeing. That's what we call: making sense of workplace wellness.
Contact us today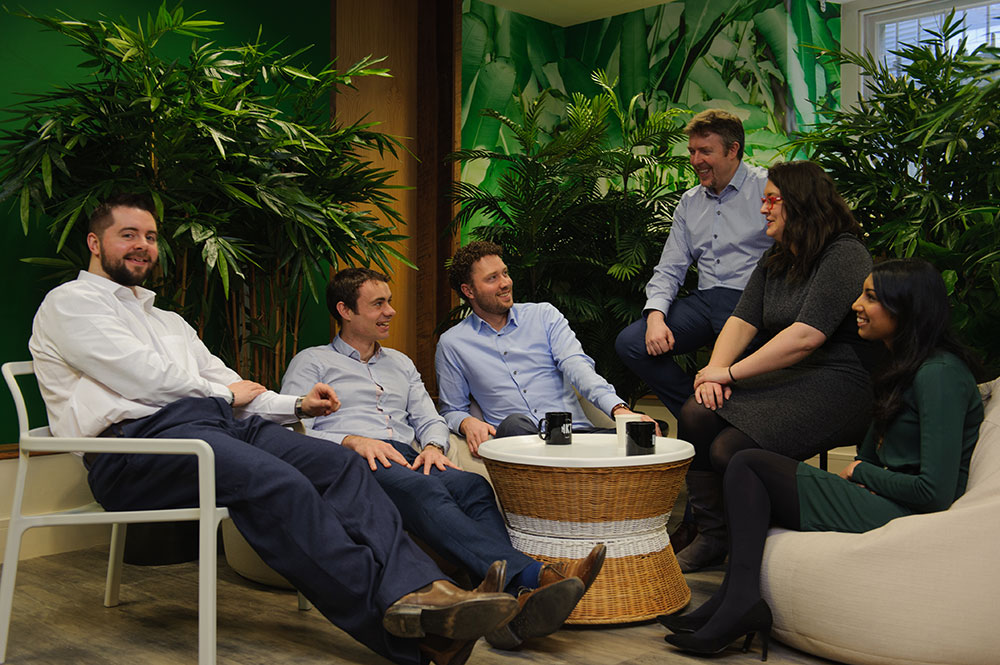 The Zevo Health team consists of 14 health care professionals along with a team of 5 dedicated to our technology systems. Our management team consists of Richard Murphy and Rob van Weeghel. Richard founded Zevo Health and comes from a background of exercise & nutrition. Rob has experience in software development and big data. We all share the passion for employee engagement. Needless to say, Zevo Health is a very healthy and engaging workplace. Check our career page frequently to see our open positions.
Contact Us
Zevo Health optimizes employee engagement through health programs. Zevo Health is a rapidly expanding company with prestigious clients. Zevo Health's main operation is in Dublin (Ireland) and we are currently active in multiple European countries.
Zevo Health (The Healthiest Workplace ltd.) is an Equal Opportunity employer. All qualified applicants will receive consideration for employment without regard to race, colour, religion, sex, sexual orientation, gender identity, Nationality or disability.
Career page
Ireland (HQ)
42 Pearse Street, D2, Dublin
+353 1 903 8279
United Kingdom
87 Charterhouse Street, London
+44 20 3318 3343
France
33 Rue la Fayette, 75009 Paris
+33 1 8721 0434
Netherlands
Weesperstraat 61-105, Amsterdam
+31 20 808 1752
Subscribe to Our Newsletter
Stay informed about the latest workplace wellness trends, Zevo Health events, and more. Fill out your email address here.