Costs of
Workplace Wellness
Workplace Wellness programmes come in different forms. The costs depend on how much you want to offer to your employees. The most cost-effective solution would be our Zevo Health essentials programme. Elements like bio-metric screening and one-to-one coaching increase the costs of a wellness programme, but also have a good return on investment.
Return
On Investment
Not all Workplace Wellness programmes show a positive return on investment. However, when implemented well, the return can be up to 3 times the investment. In order to achieve a positive return on investment, the programme should stimulate behavioural changes. This can only be done by offering a comprehensive programme over a longer period of time. One-time sessions do not result in significant behavioural change.
Elements that contribute to a high return on investment are bio-metric screening, psychometric screening, online and group programmes. For one-to-one sessions it depends on the tasks of an employee whether there will be a positive return on investment. In general, for jobs with a high level of stress, one-to-one sessions offer a positive return on investment.
Contact sales
Zevo Health essentials
To structure a Workplace Wellness programme and to stimulate behavioural change, our Zevo Health essentials programme is a good basis. This programme gives your employees access to: In-company Challenges, Meditations, Exercises, Meal plans and intermittent 1:1 support from our health coaches.
All our programmes come with an extensive content pack consisting of: webinars, healthy recipes, meditations, and encouragements. Please see the table below for pricing on Zevo Health essentials:
Prices are per employee per month and excluding VAT. Billed annually. More options are available. 
Other
investments
Biometric screening costs between €40.- and €80.- per employee, depending on the tests used and the scale. Onsite training costs €400.- per group (normally with a maximum of 30 employees). One-to-one sessions can drive up the costs but can be very beneficial depending on the workplace. Some of our clients offer their employees rewards and incentives to stimulate a healthy lifestyle and reimbursement of gym membership.
All these factors make Workplace Wellness programmes range from about €60 to €250 per employee per year.
What 
elements

to choose

As you can see, there are a lot of possibilities when it comes to Workplace Wellness. Nobody will be able to tell you upfront what elements will work best for your organisation. Every workplace is unique. Therefore, at Zevo Health we start with a research phase to measure the organisations' needs (Read more on how we work). After this research phase we put together a Workplace Wellness programme that will make a good impact in terms of becoming a healthier workplace, and for the bottom-line. We understand there can be budget limitations. We take these into account when designing the right programme.
Contact sales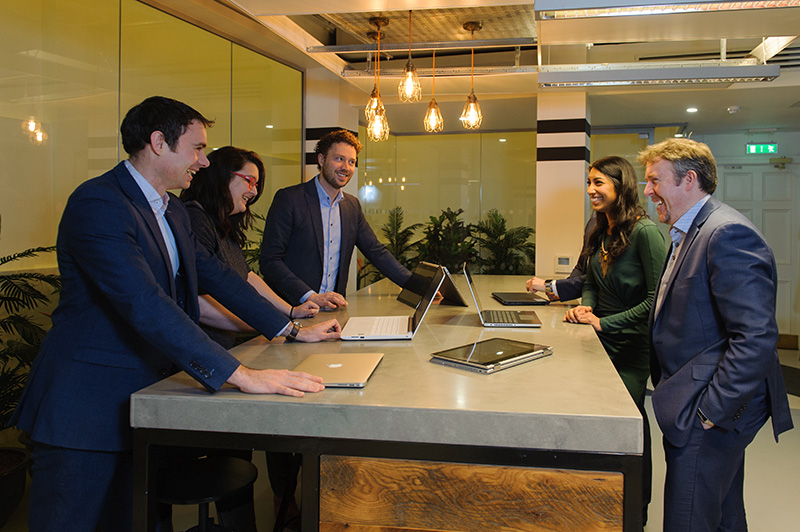 Subscribe to Our Newsletter
Stay informed about the latest workplace wellness trends, Zevo Health events, and more. Fill out your email address here.