Remote Working Resources
Resources to help keep your employees engaged, productive and
healthy at home during COVID-19 disruptions
Wellbeing Webinars
We have a suite of wellbeing webinars that are designed to engage and educate your team members on various wellbeing topics including mental health, physical health, nutrition and general productivity. These webinars are excellent for employers who have multiple office locations and for employees working remotely.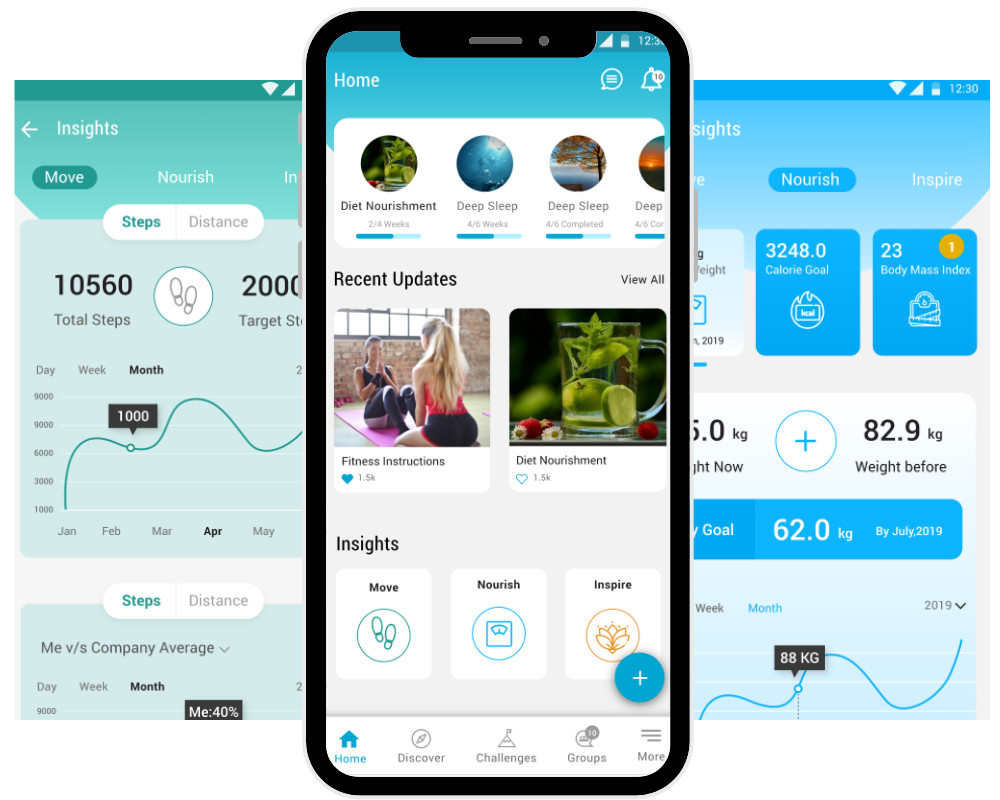 Encourage Employees To Move, Nourish And Inspire

Move
Connects to your favorite fitness trackers & smartphones to set daily goals & track your physical movement.

Nourish
Gives you access to many recipes which you can tailor to suit your diet & lifestyle needs. We cover all diets and allergies.

Inspire
Covers mindfulness & meditations with a wide range of topics covered from sleep to focus in the workplace.
Working From Home Toolkit
Provide Your Remote Workers With This Free WFH Package
This all-in-one package was created to give companies access to a free resource to provide to their employees.
Included in the working from home toolkit are free blogs, webinars, meditations and activities to ensure your employees are engaged, productive and healthy during this difficult time.
Your 'how to' guide on the transition back to the office or just starting back in work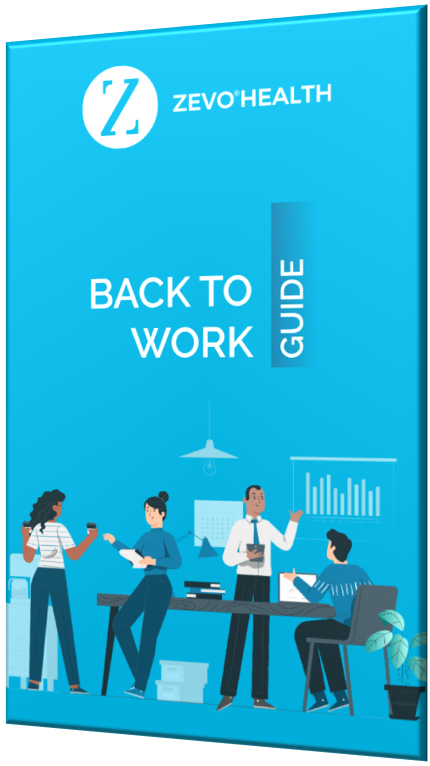 As many of us are returning to the working environment, the idea and thought of this can be quite daunting.
Our team of health experts have designed an interactive e-book filled with many resources, to ensure the transition back to the working environment is as seamless as possible for employees.
We provide checklists, help from a psychological point of view, some nutrition tips on your return, important tips on managing your time, help with self care and tips on improving your time on your commute.
Mental Health Champion Training
Equipping individuals with the tools to recognise and support mental health illness
We initially started this workshop to help companies train their managerial staff to
support their team members
with their mental health concerns. However, we began to identify a trend occurring in the discussion around mental health in the workplace; managers and anyone who took part in the workshop also wanted to bring this support to their family and friends outside the workplace.
W
e then took it upon
ourselves
to create
a tailored
training session in mental health w
ith all individuals in mind. T
he feedback
from the course
has been overwhelming. The pandemic has given way for us to reach a greater number of people through the online training and we anticipate the continued delivery of this much needed training post quarantine.
Learn More