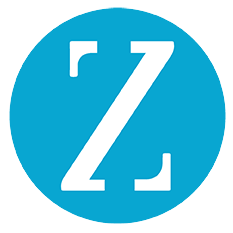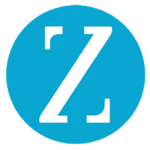 Website Zevo Health
Job description
We are looking for a fully qualified mental health practitioner, (Psychologist, Psychotherapist or Counselling Psychologist) accredited with a recognised professional body (PSI, IACP, BPS) to work with Zevo Health and join our team of talented affiliates.
You will join our team of experts in workplace wellbeing and together with them, you will continuously deliver high-quality services to meet the needs of Zevo Health's clients.
You will be working in a fast-paced environment supporting the client's employees. Therefore adaptability, flexibility and cultural awareness is a must.
Please note we are looking for someone who is flexible and can work an evening shift role, 5.30 pm – 2 am. You will be working on the client's premises.
About Zevo Health
Zevo Health optimizes employee engagement through health programs. Zevo Health is a rapidly expanding business with prestigious clients. Zevo Health is specialised in mental health in the workplace.
What will you be doing?
Develop and deliver evidence-based psychological wellbeing training to Zevo Health's client
Facilitate group workshops and individual coaching/ therapeutic 1-2-1s
Adhere to the Health Coach code of conduct to escalate risk situations
Design and deliver content for blogs and webinars
Designing and delivering new trainings based on the needs of the client
Compiling reports for the client
Keep up to date with current literature informing best practice within workplace wellbeing programmes
Forecast the wellbeing support required for teams that you may be working with directly
This Job Description is not intended to be a comprehensive list of all duties. The person appointed may be required to perform other duties as appropriate which may be assigned to him/her from time to time and to contribute to the development of the position.
Skills & Qualifications
Essential
Masters Psychology degree (with demonstrated mental health treatment and intervention skills) or MSc MA Psychotherapy or Counselling
CBT Skills or diploma
Familiarity with CORE Assessment
Demonstrate excellent listening, communication, decision-making and assessment skills
Desirable but not essential for the role:
PHd Counselling Psychology or similar
DBT training
ACT training
Motivational Interviewing Skills
Safe talk, level 1 & 2; ASIST
Work Experience
Essential
Minimum of 2 Years Post Qualification Experience working with adults (voluntary experience and placements will be considered)
Experience working with a variety of presenting issues
Group Facilitation skills
Experience developing and delivering group training
Provides Short-Term, Solution-Focused interventions
Experience of working in an MDT
Culturally-sensitive and globally-contextual practitioner – (experience of working with diverse populations)
Training and experience working with those at risk of or affected by suicide
Desirable
Experience of Work-Related Issues & Work-Related stress
Trust & Safety Awareness
Supervision
You will be expected to attend weekly internal supervision groups
You are expected to be in receipt of ongoing external supervision
Accreditation
Fully Accredited Member of a Recognized Professional Body (i.e. IACP, ICP, PSI, BPS, etc.)
Practice
Always keep up to date with best practice and procedures
Be responsible for your own cpd
Adhere to code of conduct and be able to flag limitations in work and risk
Job Types: Part-time, Temporary, Contract