Zevo Health communications
 Sign up for Zevo Health emails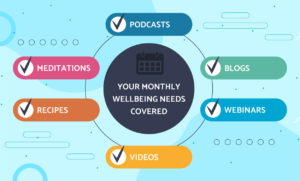 I wanted to invite you to be part of The Zevo Health Community where we share trending and researched content that is created by Wellbeing Specialists. 
Our free content consists of a monthly wellbeing calendar that we circulate at the beginning of each month that is filled with webinars, podcasts, videos, articles daily wellbeing tips, and much more.
Sign up if you would like to be part of the Zevo Health community and receive content to boost your wellbeing.
Sign upto recieve communications from Zevo Health