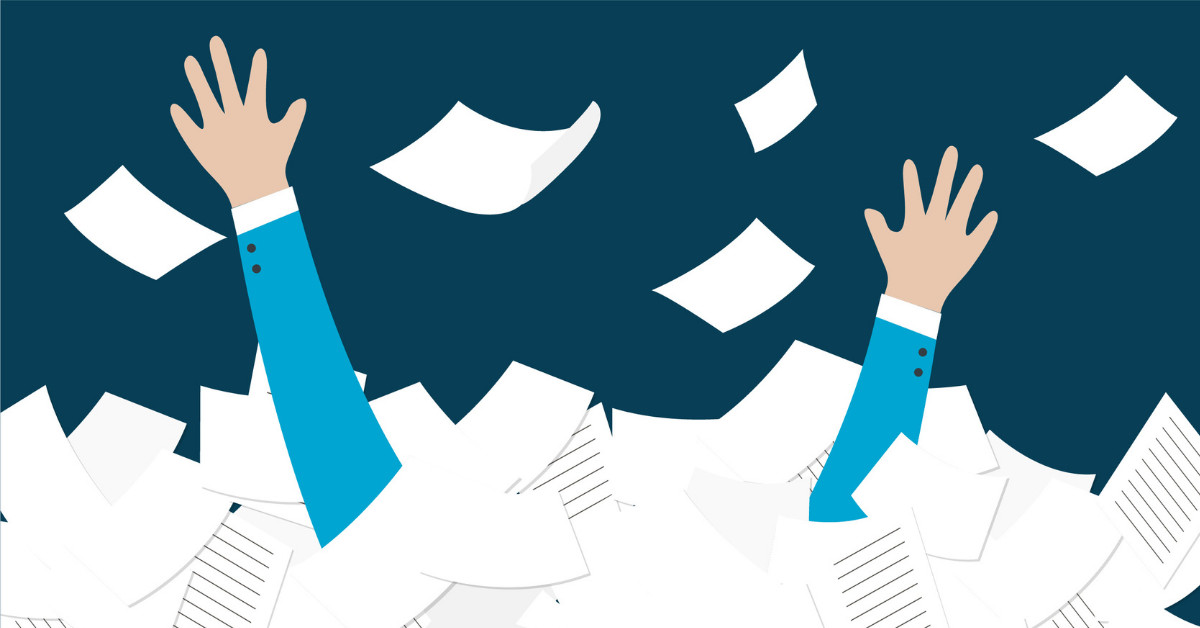 How to prevent employee burnout is becoming more difficult as more people are feeling tired and lonely at work. According to Harvard Business Review, employee burnout has increased by more than 30% in the past two decades and 50% of people say they are often or always exhausted due to work. The same research shows that burnout isn't just a problem for certain high-pressure careers, it's a pervasive problem seen across all industries and at all levels of the corporate hierarchy.
The link between employee burnout and lost productivity is an obvious one, but there is also a clear relationship between burnout and employee turnover. In fact, a survey of HR leaders indicates that burnout is responsible for up to half of annual turnover, and this turnover is a very costly problem for employers. The employee turnover resulting from burnout creates all of the direct costs associated with recruitment and onboarding as well as indirect costs like lost productivity. These costs can add up to 100% of salary or more depending on the skill level and seniority of the position. To reduce the costs associated with employee burnout, we first need to understand the causes of burnout and how organisations can best address them.

According to a 2017 Kronos study, unfair compensation is the leading contributor to workplace burnout. A study by the Economic Policy Institute shows that while employee productivity increased more than 20% over a three-year period, wages grew by less than 2%. This clearly shows that employees are spending more time performing their work, but without proportionate compensation. The increase in the number of working hours is easily explained by the expansion of the workday due to technology, like smartphones, making employees more accessible and available to respond at any time in any place. In fact, a Gallup study proves that the traditional 40-hour work week is a thing of the past with the average full-time worker now working 47 hours per week. That's nearly one full extra work day per week!
The second leading contributor to employee burnout is an unreasonable workload and this leads many employees to work on weekends or during vacation time. In fact, many employees burdened by a heavy workload can't even find time to take their vacation time. A Project: Time Off study found that 55% of employees did not use their vacation time due to their heavy workload and an inability to take time off. Vacations are supposed to give employees the time off they need to regenerate, and an inability to take time off is a major cause of burnout and a threat to long-term productivity and employee retention.

Many employers fail to notice when staff are overworked and underestimate the consequences that burnout has on the health of employees.   When asked about work-life balance, 67% of employers said that they think their employees have a balanced life, but almost half of their employees disagree.When employees are overworked, their mental and physical health suffers. As a result, they take more sick days, are less productive, and their colleagues are burdened by additional work. Many recommendations to alleviate burnout focus on relieving stress, teaching mindfulness, or reducing workload. For the most part, these solutions are designed to treat burnout on an individual level and do not address greater issues within organisations.
There is research to suggest that creating greater human connections at work may be the key to solving the burnout problem. Social support at work is linked to lower rates of burnout, greater work satisfaction, and improved levels of productivity. In fact, the most important driver of happiness at work is positive social relationships with coworkers. Positive social relationships and connections foster psychological well-being and this translates into higher engagement, productivity, and performance. To encourage strong relationships at work, businesses and employees can:
Promote a culture of inclusion and empathy
Create a workplace that encourages warm, friendly, and empathetic relationships between employees. Research by the University of Michigan's Kim Cameron shows that organisations that foster caring, supportive, respectful, and honest relationships lead to higher organisational performance overall.
Encourage employees to build networks
Engaged employees have strong support systems or networks. A network is a trusted small group of colleagues who you can turn to for advice or emotional support. In most companies employees are left to build these networks themselves, however, organisations can help foster them by assigning onboarding buddies and creating a structure for mentoring or coaching relationships.
Celebrate successes
Celebrating successes connects employees with each other and the organisation. It helps create a sense of belonging and attachment. Look for ways to celebrate collective successes that bring employees together to share in each other's achievements.
It is clear that burnout is a growing problem for the modern workplace and it's one that has a significant impact on organisational costs, as well as employee health and well-being. The annual cost of burnout to the global economy is estimated to be more than $300 billion annually.Employers need to address burnout within their organisations to preserve the health of their employees and their business.

1 https://hbr.org/2017/06/burnout-at-work-isnt-just-about-exhaustion-its-also-about-loneliness
2 https://www.kronos.com/about-us/newsroom/employee-burnout-crisis-study-reveals-big-workplace-challenge-2017
3 https://www.go2hr.ca/articles/what's-real-cost-turnover
4 https://www.kronos.com/about-us/newsroom/employee-burnout-crisis-study-reveals-big-workplace-challenge-2017
5 http://www.epi.org/publication/understanding-the-historic-divergence-between-productivity-and-a-typical-workers-pay-why-it-matters-and-why-its-real/
6 http://news.gallup.com/poll/175286/hour-workweek-actually-longer-seven-hours.aspx
7 https://www.projecttimeoff.com/news/press-releases/americans-waste-record-setting-658-million-vacation-days
8 https://workplacetrends.com/the-2015-workplace-flexibility-study/
9 https://hbr.org/2017/06/burnout-at-work-isnt-just-about-exhaustion-its-also-about-loneliness
10 https://www.aat.org.uk/about-aat/press-releases/britains-workers-value-companionship-recognition-over-big-salary
11 https://www.ncbi.nlm.nih.gov/pmc/articles/PMC4393815/

*This is not medical advice, please contact a medical professional if you think you need to seek further help.