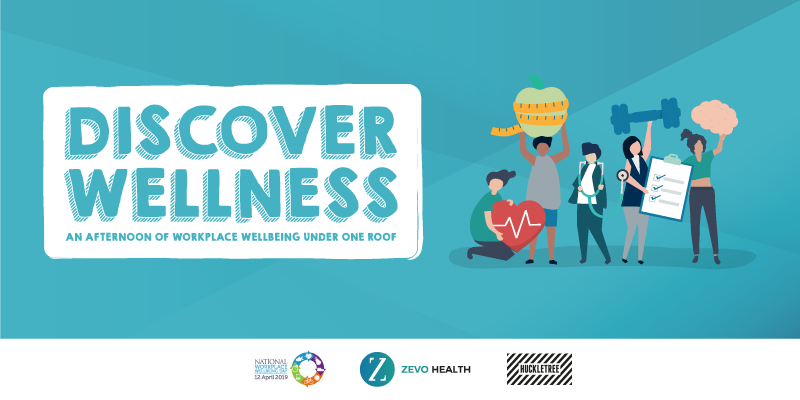 What exactly is National Workplace Wellbeing Day?
National Workplace Wellbeing Day was established in 2015 to highlight the importance of health and happiness in the workplace and this year's event takes place on April 12th. The aim this year is to promote employee wellbeing by improving healthy eating, exercise and mindfulness in the workplace.  It is a fantastic opportunity for organisations and individuals alike to consider the benefits of workplace wellbeing and maybe even try to incorporate healthy eating, exercise or mindfulness into your life.
The day was created to mark why workplace wellbeing is so important and why it is something that needs serious attention from business owners, HR professionals and employees. It is as important from a moralistic point of view as it is from a bottom-line perspective. Employers have a responsibility to look after their employees, to nurture their wellbeing, making sure they can reach their potential and are happy in their jobs. 87% of employees consider health and wellness packages when choosing an employer. Therefore from a purely business sense, employee retention, productivity and lower rates of absenteeism all benefit from implementing a wellness programme in to company.
How can your business get involved?
Taking part does not require an elaborate budget, there are simple ways to promote the day. If you are only starting out on your wellness journey, then this is the perfect opportunity to begin or if you have a wellness programme in place there are still many ways to get back to basics and help promote a healthier lifestyle for your employees.
Starting the day off with morning yoga is brilliant for clearing the mind and is also a great form of exercise. YouTube offer thousands of free yoga videos or if you want the full experience why not try our own Yoga class.
Try a healthy breakfast club – It is so simple and effective. Whether you want to order in breakfasts or have some fun while making them, get as much nutrients in as possible. Little things like swapping the sugary cereal for porridge can make a huge difference.
A real back to basics, a note of thanks. Tell your employees how much they are appreciated and valued in the workplace.
Try something new this lunch time, instead of sitting at the table get out for a walk, with the weather getting nicer take full advantage. The short-term effects will see an increase in mood and long term a more active lifestyle will see overall health benefits.
Every workplace is unique with its mix of different people. There may be areas within your workplace that could do with a little assistance. Your employee's may need some assistance with dealing with stress, resilience or to improve positive workplace habits. Check out our workplace wellness workshops that can help your employee's wellbeing.
The 12th of April is an opportunity to highlight the importance of wellbeing in the workplace. Simple steps to encourage a healthier lifestyle will make a huge difference to the individual and to your business.
Why not join Zevo Health on April 12th and celebrate National Workplace Wellbeing Day and help your employees live a happier and healthier life? We are hosting a free wellness event where there will be an opportunity to speak to our leading health coaches, take part in team bonding wellness activities and hear talks from health specialists in the industry.
Click here for details of this free exciting and insightful wellness event.