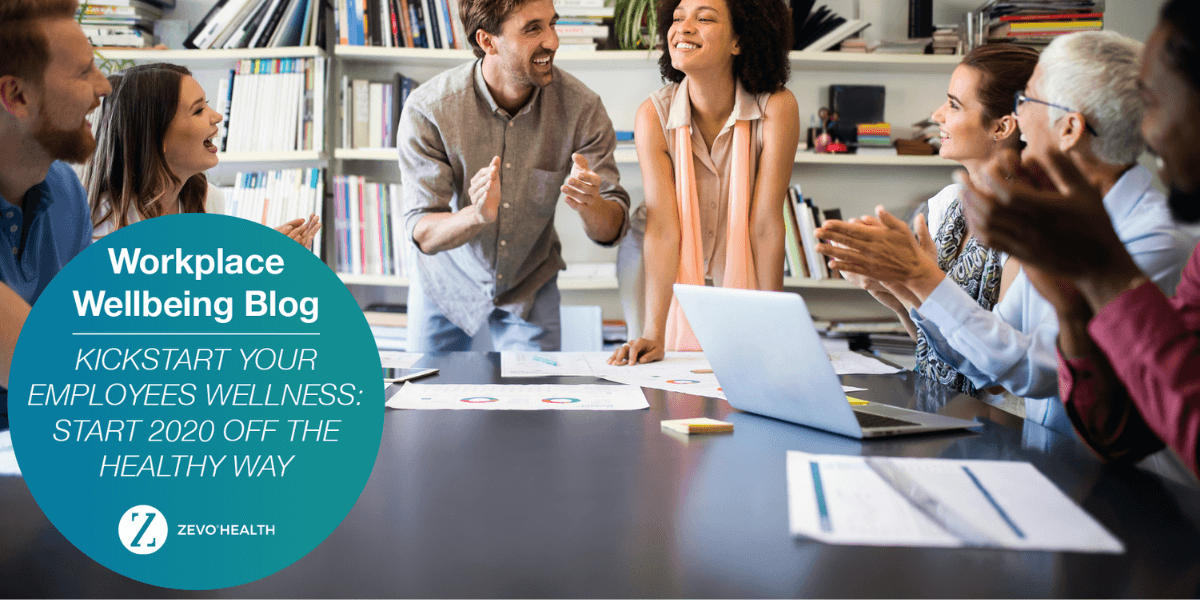 It's that time of year again, Christmas is sadly over and it's the annual 'New Year, New Me' fiasco. We are all excellent at claiming this will be our year and we'll finally get to that size, take up a new activity or go to a new destination.  According to research, "60 percent of us admit that we make New Year's resolutions but only about 8 percent of us are successful in achieving them "
Although this can be difficult at a time of year that is so cold and grim. Doing a new year resolution alone can be difficult, if there is a few people working towards a common goal it can be a lot easier, your workplace is the ideal place to do so.
There are simple ways to make changes to your workplace that will help you all achieve your goals and may also improve your workplace wellness; As an employer you are in the position to give the opportunity to employees by changing a few little things, why not mix up your workplace and see a higher standard of employee wellness and improve your corporate wellness culture. Our goal setting workshop is designed to provide individuals with the knowledge on how to set goals, common goal setting mistakes and the process that is necessary in order to set effective goals.
Below are some tips on how to kick start your employee's wellness for 2020
Keep in mind January is a hard month for absolutely everything. Use this like a month to set up steppingstones. Make positive steps to a healthier life and workplace. If you can keep these steps in place then build upon them as the years go on, as the saying goes slow and steady wins the race.
Why not start walking: at lunch time get yourselves out for a quick walk, this will increase your energy for the afternoon while also getting a few extra steps in there. By introducing this in work it enhances team bonding, increases employee wellness while also helping each individual employee health.
Team challenges: within the office try to do a weekly challenge, only drink water for a week or cut out sweets. By creating a bit of healthy competition, it becomes more fun and rather than a punishment you can have fun with it. Doing things like this is great for employee morale, it boots employee engagement and wellness as well as helping everyone get to a personal goal.
Reward yourself: why not treat your employees for their efforts in trying to better their wellness? At the end of the week or month if employees have done well on the weekly challenge let them choose a reward, be it leave an hour early on a Friday or a healthy lunch. Little incentives like such help with your employee wellness and at such a bleak time of year boosting employee morale can make a huge difference.
One of the main obstacles people come across is ourselves. Both personally and within the workplace whatever the aim is to be realistic and try and try again.
Think about the amount of time we all spend in work, roughly 40 hours a week if individuals are trying to improve themselves then having the support here will make a huge impact on how it is approached. By supporting employees in this regard, they are more likely to achieve a goal and will thank you for it. Such little efforts will increase your employee wellness and engagement time and time again.