Wellbeing Training For Remote Workers During COVID-19
Hosted by professionals in wellbeing, psychology, fitness and nutrition
We have a suite of wellbeing webinars that are designed to engage and educate your team members on various wellbeing topics including mental health, physical health, nutrition and general productivity. These webinars are excellent for employers who have multiple office locations and for employees working remotely.
Pre-Recorded And Sent Via Online Link To View Anytime
1. An Introduction to Building Your Natural Immunity with John Paul Hughes, Exercise and Nutrition Coach
This webinar will explore how lifestyle factors can affect your natural immunity. Join Zevo's Exercise and Nutrition expert John Paul Hughes who will review how new research is giving us a better understanding of how nutrition, sleep and exercise can help us build a strong immune system.
Duration: 20 mins
Sign Up
2. Emotional Resilience for Challenging Times with Avril Ivory, Health Psychologist
Life is full of challenges and the more resilient we are the more we are able to cope with those challenges. Fortunately, resilient people are made not born. In this webinar learn what resilience is, characteristics of resilient people and how to develop your resilience levels which involves changing both physical and psychological habits.
Duration: 36 mins
Sign Up
3. 12 Lifestyle Tips for Emotional & Physical Wellness with Avril Ivory, Health Psychologist
In this to webinar we look at 12 areas that we can focus on to resource us both physically and psychologically to cope with life's challenges.
Duration: 30 mins
Sign Up
4. Leadership Fundamentals – Leading Your Team Remotely with Damian McCourt, Wellbeing Coach
In this webinar we explain the basic requirements for thriving as a new leader: understanding how leadership and management differ and how they complement each other, valuing your team for their varied abilities and using that knowledge to build resilience into your team, recognising how your team is important to the organisation as a whole, and learning to communicate effectively as a leader.
Duration: 30 mins
Sign Up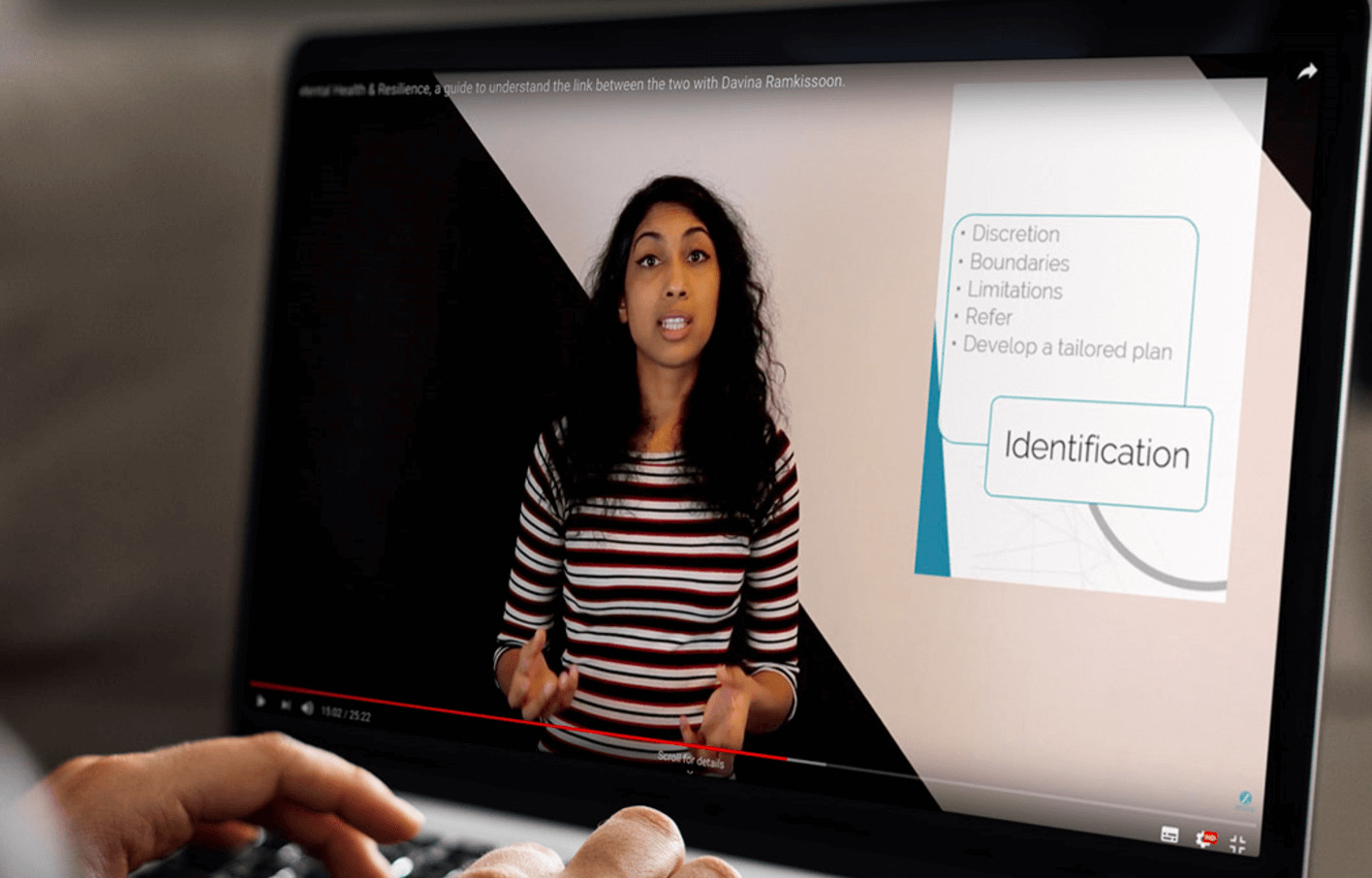 5. Managing Organisational Changes During Stressful Times with Damian McCourt, Wellbeing Coach
Change is often a pain point for organisations. In this webinar we look at the different perspectives that cause friction during organisational change, the effects of stress on managing change, and at how to start the transformation into a forward-facing, agile organisation that can use change for competitive advantage while keeping staff healthy and engaged.
Duration: 27 mins
Sign Up
6. Maintaining Focus and Discipline While Working Remotely with Alan Heary, Performance Coach
Maintaining focus and discipline while working through these challenging times are areas that employees need to keep in mind. In the first of our working remotely webinars we looked at virtual teams and how they can offer both benefits and challenges to an organisation and its employees. In this webinar join us for a more in depth look into how you can maintain focus and discipline to effectively work from home and maintain or even increase your productivity.
Duration: 28 mins
Sign Up
7. Working During Challenging Times - A Seven Step Guide with Alan Heary, Performance Coach
When things are at their worst time will pass and when they are at their best things will also pass, use this as a message to both enjoy the good and get through the worst. Examine techniques that will help us to get through harder times and mind ourselves psychologically.
Duration: 30 mins
Sign Up
8. Managing Coronavirus Anxiety
In the midst of a pandemic like COVID-19, it can be easier than ever to feel anxiety arise in a situation that feels very much out of our control. Prolonged periods of fear worry and health-related stressors in the community can lead to long-term consequences, such as deterioration of social dynamics, mistrust of informative sources and stigma towards those affected (IFRC, 2020). It is imperative to address mental health from a factual, evidence-based level, so to normalize adverse responses and to encourage protective and management practices for individuals and communities.
Duration: 30 mins
Sign Up
9. Routines & Rituals When Working From Home (Daily structure when working from home)
Our daily structures have changed significantly in the last few weeks. Our living environments are now one and the same with our working environments and if you have children or live with parents or siblings, it might feel as if your sanctuary is becoming more claustrophobic. Creating routines and rituals which help to separate life from work are going to be more important than ever to ensure that some formality of daily structure continues to exit. Please join us to learn how.
Duration: 30 mins
Sign Up
10. Strengthening Community and Family Support
In a time when we are being told to self-isolate, it is ever more important to stay connected. The relationships we develop serve as a primary foundation for our mental health and resilience, and deeply matter to our wellbeing. If you are working from home (and even if you are not), it can be really easy to feel less socially connected than you used to. This webinar will discuss the importance of social support and how to manage interpersonal relationships when social distancing is being encouraged.
Duration: 30 mins
Sign Up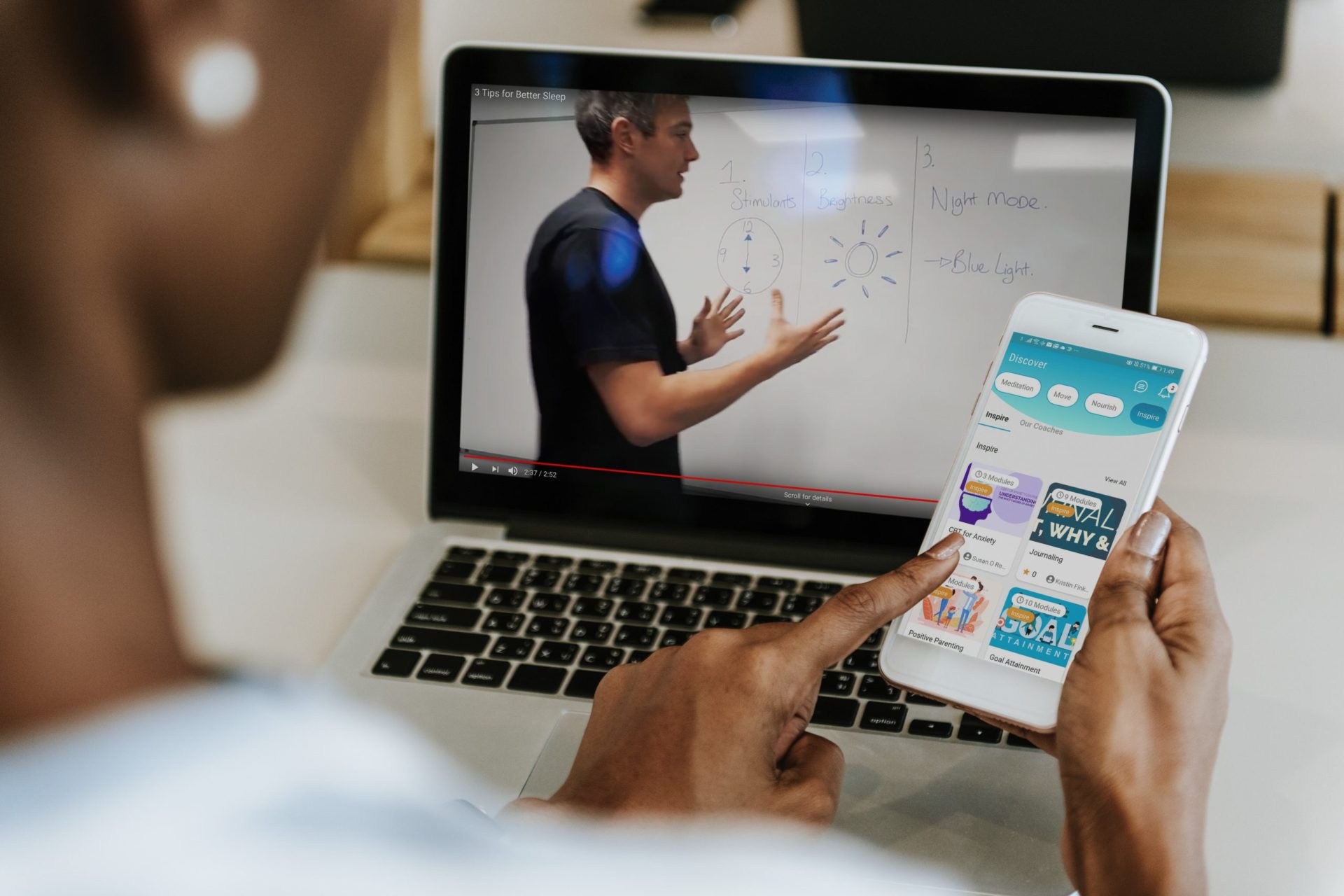 11. Minding Your Mental Health During Covid-19
Uncertainty in outer environments can make individuals and communities more vulnerable to mental health decline. On an individual level, prolonged periods of stress can contribute to mental and physical illness, such as emotional dysregulation, sleep disturbances and generalized anxiety/depression. Join us to learn about what preventative measures you take now to encourage positive mental health for yourself and in others.
Duration: 30 mins
Sign Up
12. Tips For Staying Active
Spending your days at home may keep viruses outside of your front door but can also make you more susceptible to the immune suppressing (not to mention waist expanding) realities of a sedentary lifestyle. It is therefore vital that we restructure our lifestyle so that we can eat, move and be healthy in this changing landscape. This webinar will discuss what types of exercise are right for boosting your immunity and give you actionable ideas and plans that the viewer can implement straight away.
Duration: 30 mins
Sign Up
13. Messages For Team Leaders and Managers
If you are a team leader or manager, knowing how to support your teams from a distance and to keep them protected during this time is imperative. Understanding how teams respond to chronic stress during this time means that they will have a better capacity to fulfil their roles and you will build confidence knowing that you are doing all that you can humanely do.
Duration: 30 mins
Sign Up
14. Activities for Self-Quarantine
The contagion implications of COVID-19 mean that we are discouraged from closely interacting with others and give us the opportunity to engage in lost hobbies, or pick up new ones in order to fill our time with constructive activities which encourage mental and cognitive resilience. Please join us to learn about activities which will support adult's wellbeing during home isolation and quarantine.
Duration: 30 mins
Sign Up
15. How To Talk To Your Children About COVID-19
Your children are hearing about COVID-19 from a range of sources, some of it may be misinformation, some of it may be accurate. Information has the power to inform and educate but can equally overwhelm and create fear and uncertainty. Here's what you need to know about talking to your children about COVID-19.
Duration: 30 mins
Sign Up
Register your interest for any of the above webinars below and we will get back with the pricing