Our Research Approach To Wellness Programmes
Our expert team conduct in-depth research to develop a workplace wellness programme
suited to the needs of your organisation.
We understand that every company has different goals, needs and characteristics. Our team of mental and physical health experts conduct in-depth research and thereafter develop and tailor strategic corporate wellness programmes based on the outcome of our analysis.  We have found this to be the most effective method of implementing purpose-built wellness programmes that create impactful positive change on both micro (individual) and macro (organisational) levels.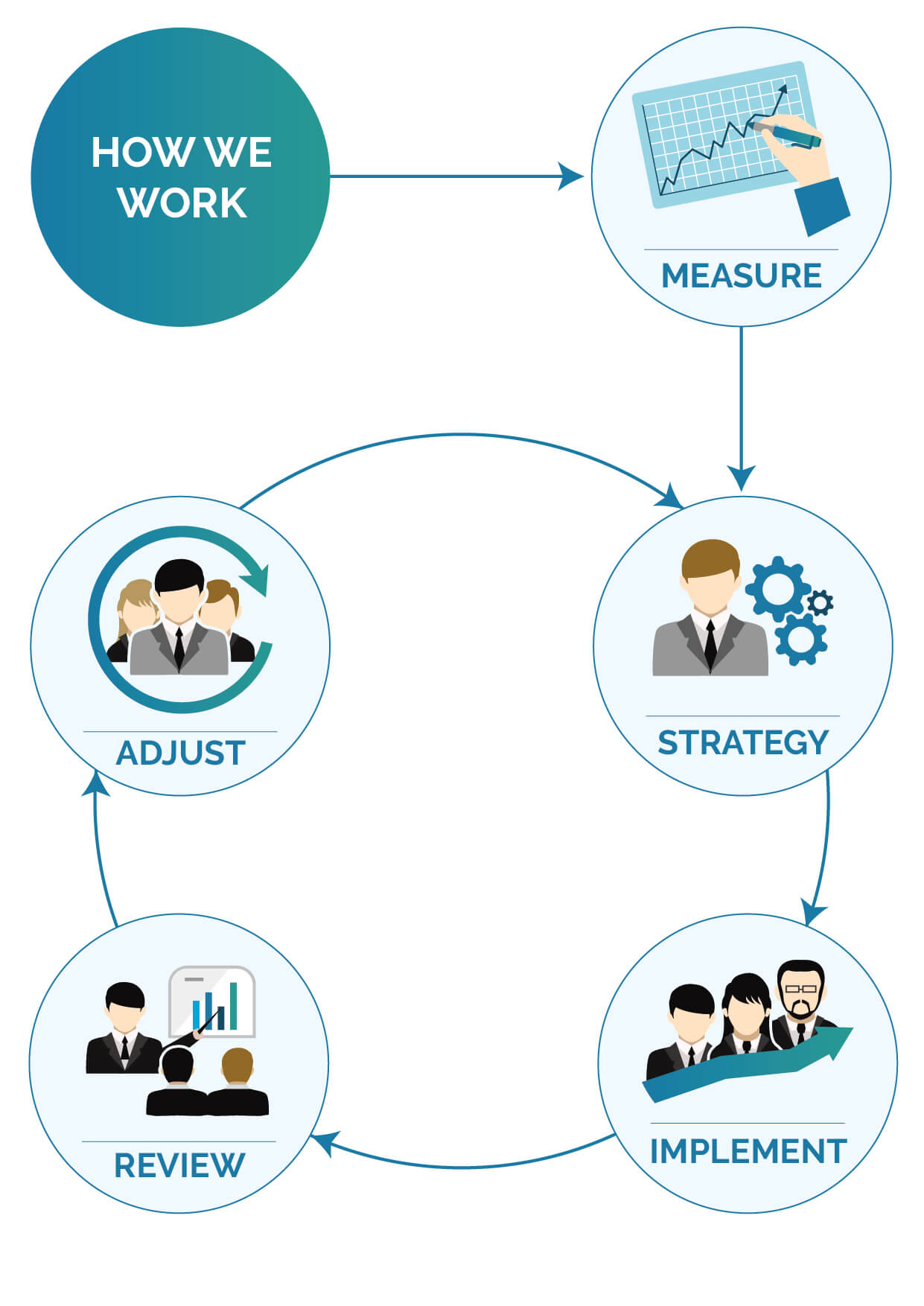 Our Methodology
Our team of experts will work comprehensively to understand the wellness requirements of your organisation. The research process consists of eight stages as seen below:
1. Collecting initial data from the company
2. Defining the purpose of the research
3. Reviewing current literature
4. Creation of hypothesis
5. Creating a comprehensive research design
6. Testing and data collection
7. Analysis of research data
8. Report of research findings
These 8 steps enable us to produce workplace wellbeing programmes grounded in psychological theory and underpinned by data gathered from your workforce. We continuously measure and review the programme to ensure that we are achieving the objectives of each organisation. Organisations have different needs and we are committed to exceeding your wellness expectations.
Our vision is to build and implement evidence-based programmes that promote beneficial emotional, creative, intellectual, environmental, social, occupational and physical outcomes for all our clients.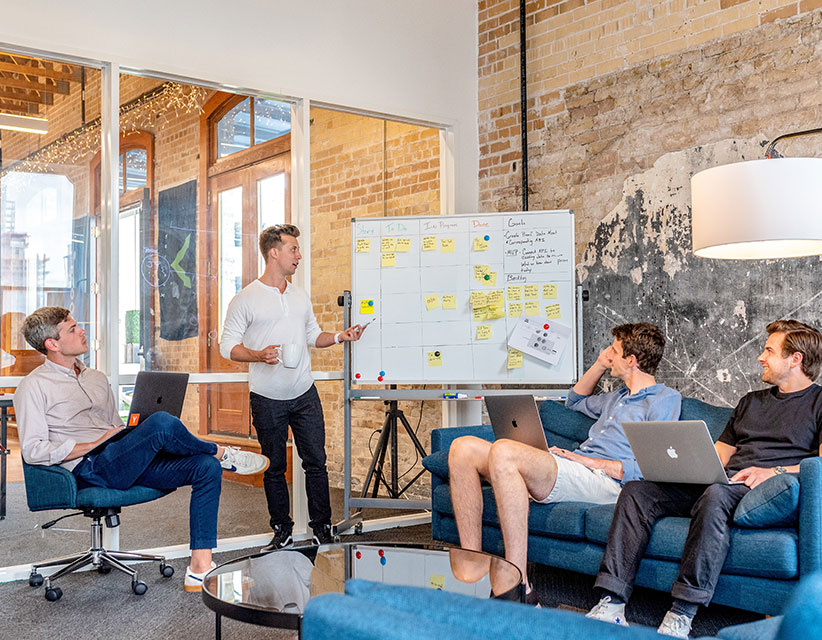 STEP 1
Measure
Wellness programmes are not as simple as "physical and mental wellbeing" as the majority of workplace wellness programmes state. Wellness is much broader and more complex than that. Therefore, the first step we take with clients is we measure their current level of wellness and discover the gaps that are in the organisation. We measure this by conducting surveys, interviews and focus groups. It is critical to have a benchmark to measure the effectiveness of a programme before it is implemented throughout a company.
Wellness programmes are most effective when they are built around research carried out before a programme is implemented within a company. Employees will all have different wellbeing issues, so therefore an off the shelf programme will not be effective and generate the results that leaders and employees of organisations are looking for.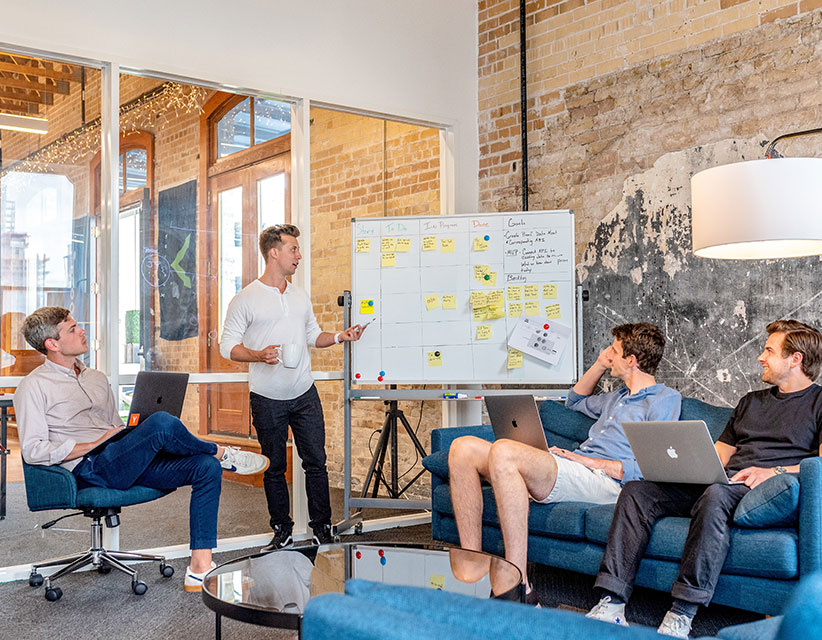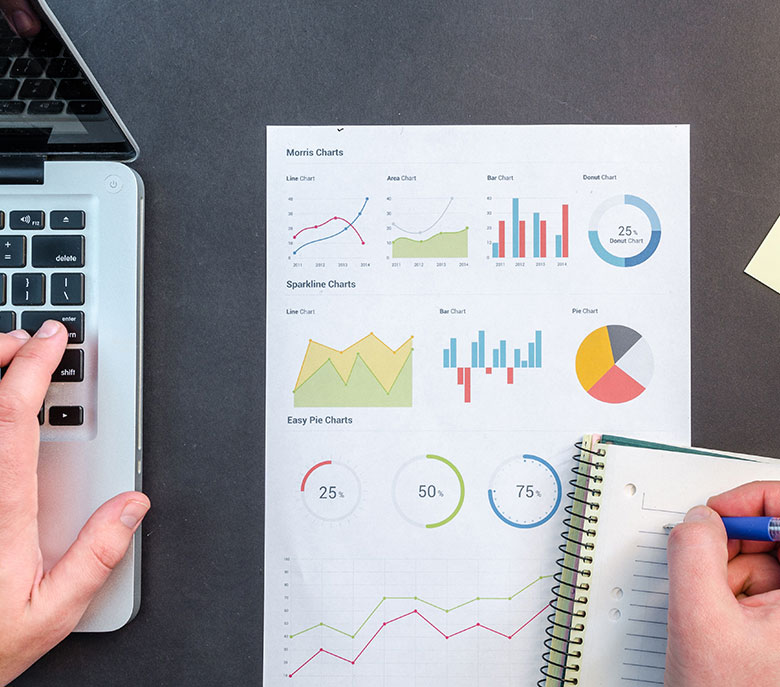 STEP 2
Strategy
After our team gather and examine the data that was collected in the first phase of the research, we define the purpose of the wellbeing programme. Our wellness programmes are created based around the research that was unveiled as a result of the surveys, interviews and focus groups.
Employees now expect and require a personal experience in their workplace wellness journey, so the strategy stage of our research programme is critical to the successful outcomes a company are looking to achieve. Our wellness experts create all our programmes based around the findings from the measuring phase of the research and this ensures that all our programmes are effective and achieve the desired results of each organisation we work with.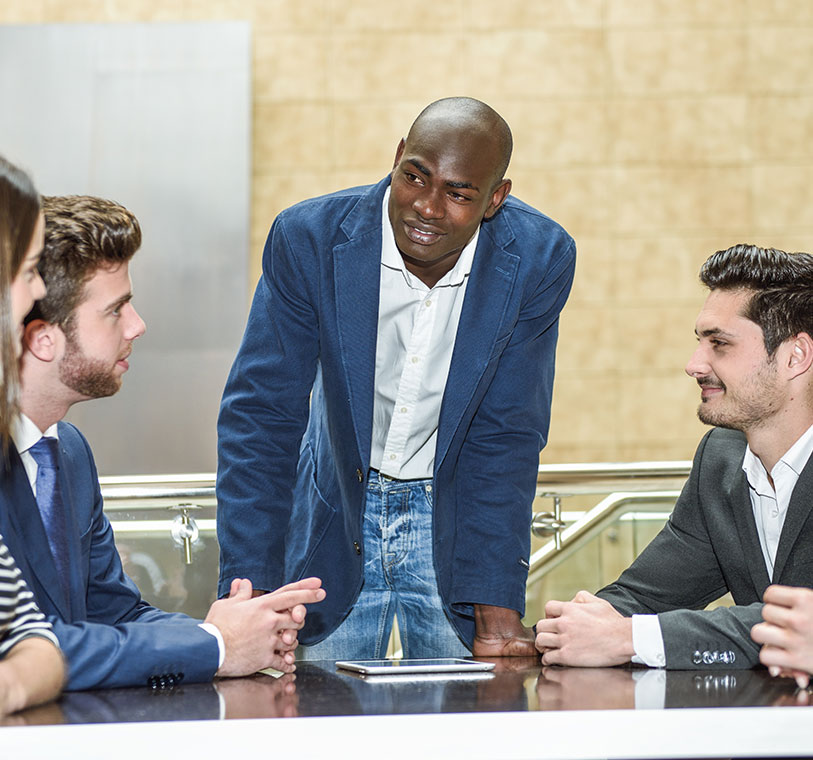 STEP 3
Implement
The implementing phase of the programme is a critical part of the process as it contributes to the success of a wellbeing programme. According to a study carried out by Research Gate in 2018, it compares companies that successfully implemented workplace wellness with those that were less successful. It reported two critical success factors: engaged management and effective promotion of the programmes. We are aware and understand the significant importance of ensuring the entire workforce of a company are educated, engaged and receive communications about the wellbeing programme being implemented within the organisation.
We provide our clients with programme launch days and wellness technology to ensure on-site and off-site employees are engaged within the programme. Our clients can also avail of marketing activities and support from our marketing department to maximise the engagement of the programme and to communicate the wellbeing initiatives that are available to employees of an organisation that have started their wellbeing journey with us.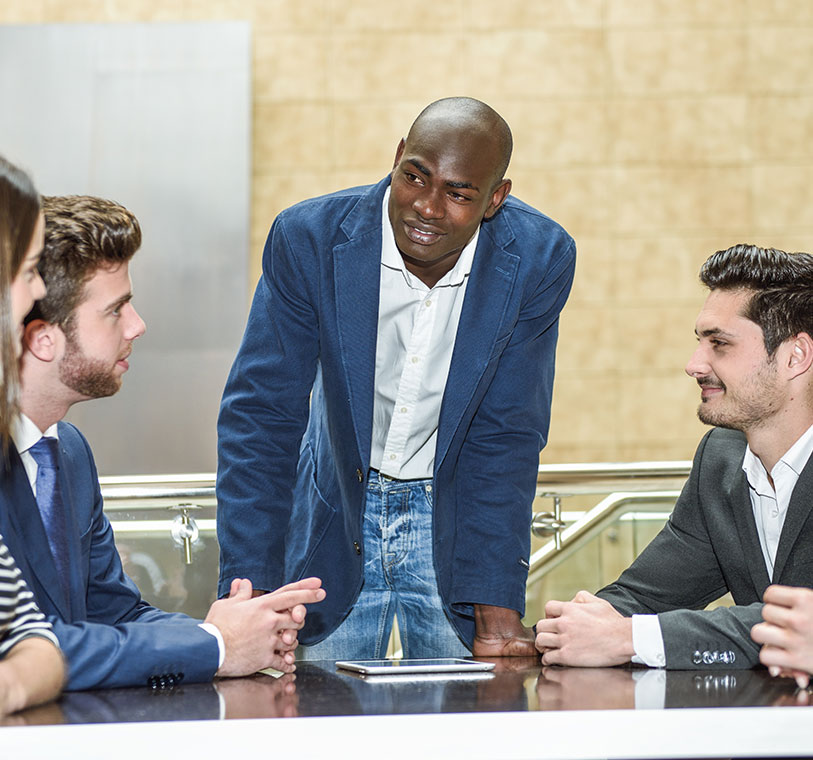 Here's some examples of tailored programmes we've created
for organisations over the last 12 months: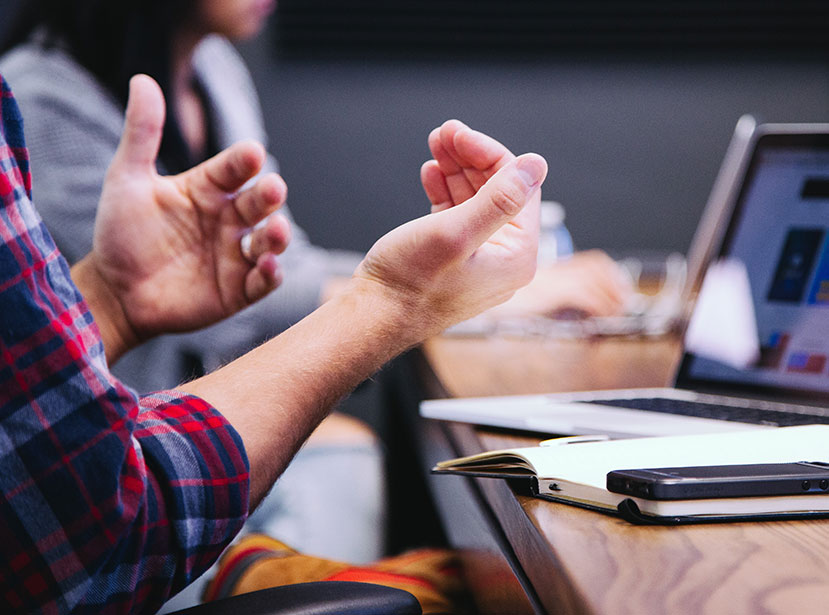 STEP 4
Review
We understand that employees goals and needs change over time, so reviewing the effect our wellbeing programmes have within an organisation is a necessary component of our research programmes. By reviewing the programme, we can identify and analyse the data that has been gathered over the period of the programme.
We provide our clients with a report of research findings to display the impact our wellbeing programmes had on the employees of organisations we work with.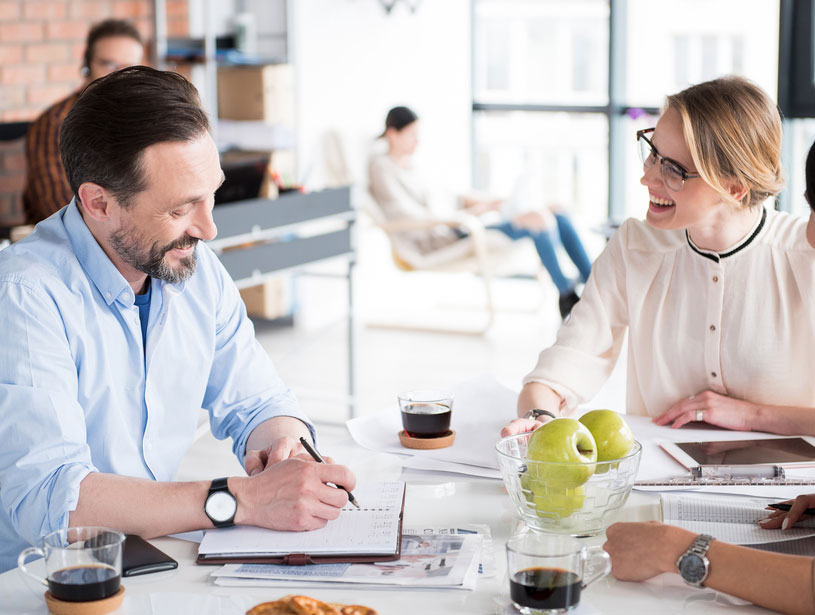 STEP 5
Adjust
After we gather the data from the review phase, we then adjust the programme if necessary. The components of a company regularly change so our wellbeing programmes need to be continuously altered to ensure that we are reacting to these changes. Our mental and physical health experts review and adjust the programme to maintain effective and positive results for our clients. We work closely with management in each organisation we work with to compliment the changes in that company and to adjust our programme to reflect these natural organisational changes.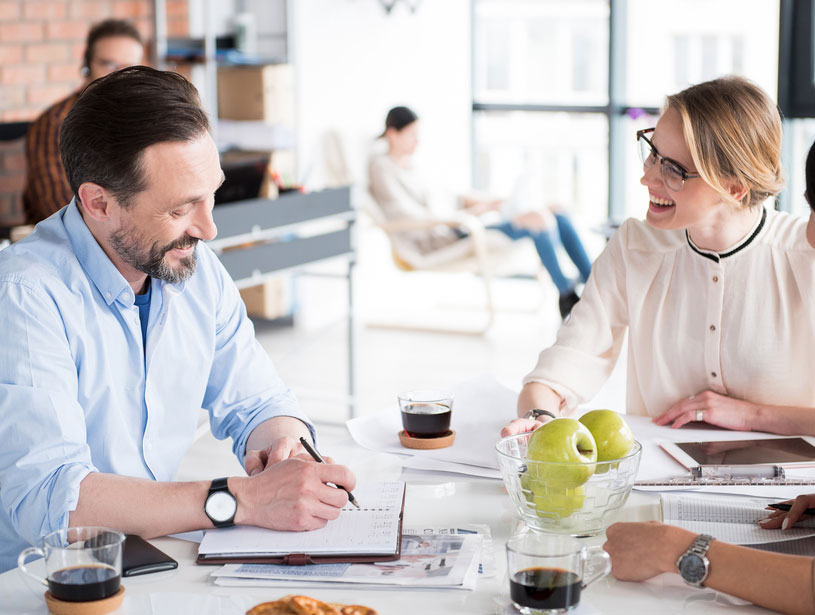 TRUSTED BY IRISH & INTERNATIONAL ORGANISATIONS ALIKE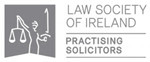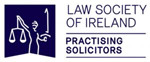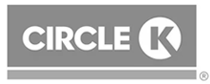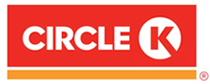 Start your wellbeing journey today to ensure your employees are happy and healthy in their place of work.
GET IN TOUCH