Join the Zevo Health Community and battle it out company vs company to win the title of The Fittest Workplace
Join The Challenge
The Fittest Workplace Challenge
Zevo Health aim to transform organisations around the world in helping them improve the wellbeing of their employees. The Fittest Workplace Challenge pushes companies to measure up against themselves and ensure they are not just improving the health and wellbeing of their employees, but also boosting the level of engagement, team morale and productivity.
Our upcoming inter-company challenge is easy and fun to take part in. The challenge encourages participants to get moving and improve on their physical activity.
Registration Dates: February 3rd – March 25th
Challenge Duration:
April 
15
th
– April 2
9
th
Winner Announced:
May 1st at our National Wellbeing Day Event
Winner will also feature in a full page spread in the Irish Independent
How it works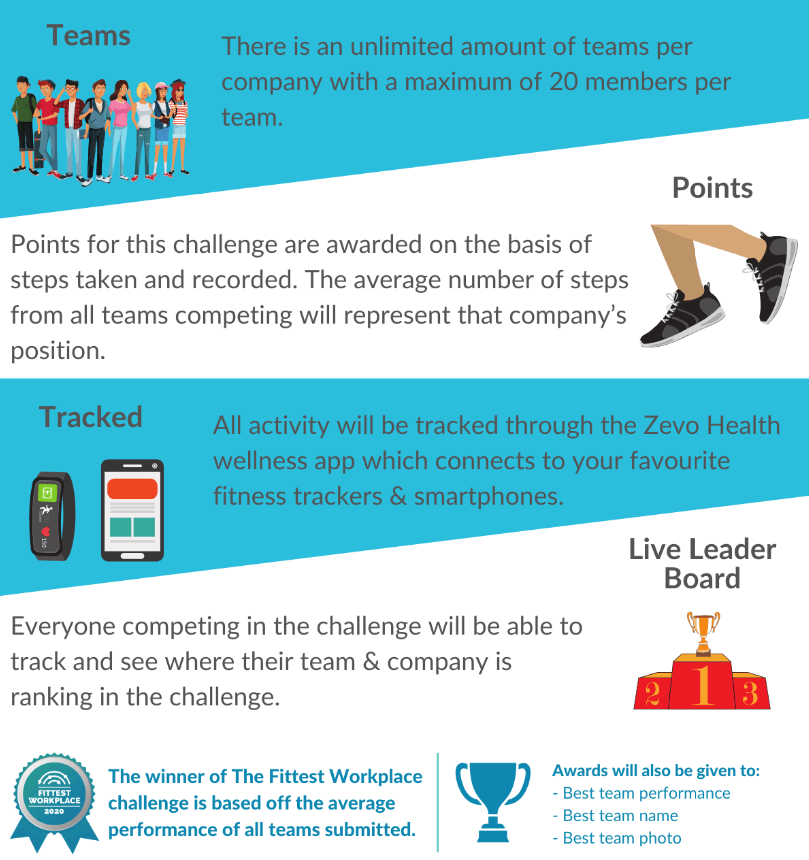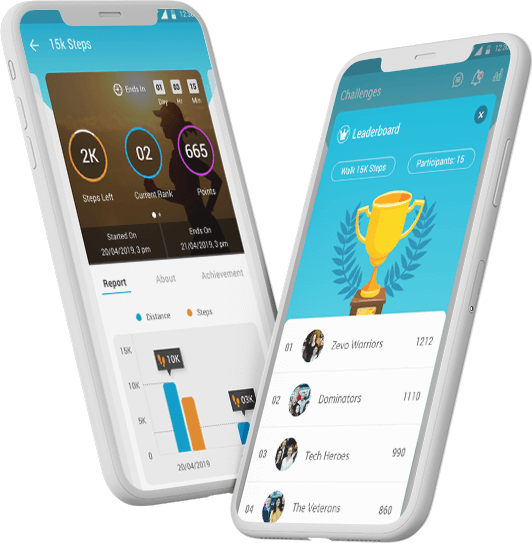 EMPLOYEE ENGAGEMENT
The inter-company challenges are designed in order to engage all employees within a company. The challenges allow employees to work together and provide encouragement to one another. This keeps everyone motivated on the right path.
Our company challenges are suitable for everyone, no matter the individual's age or fitness ability.
ACCESSIBLE ANYWHERE
Your employees can access the challenges and take part no matter where they are located and what device they are using.
With remote workers are on the rise, it can be difficult to keep them engaged with their fellow employees. Our challenges are ideal for helping them engage with employees that they may not interact with on a daily basis.
EXPERTISE AT
YOUR FINGERTIPS
EXPERTISE AT YOUR FINGERTIPS
We pride ourselves on our team of psychologists, nutritional and performance experts. Our team are available to provide tips and advice to any individuals taking part in the challenge.
Our mobile application will help you along your journey in improving your wellness knowledge. It gives you access to courses ranging from mindfulness to nutrition & exercise.
The winner will also feature in a full page spread in the Irish Independent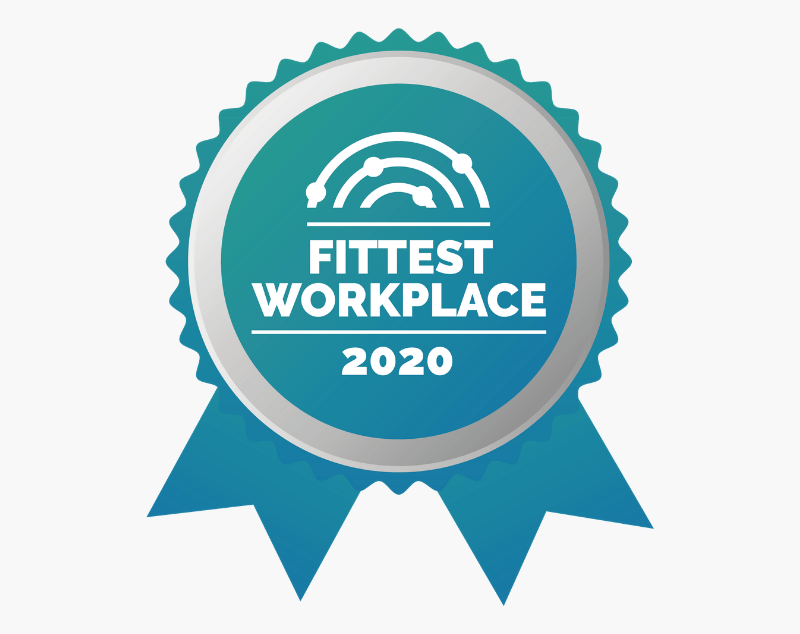 Want to take part and receive the title of The Fittest Workplace in 2020?
Hear from companies who have already signed up
""At Cornmarket, we want to enhance the employee experience by creating a workplace where employees are supported to lead healthy and fulfilling lives. The Fittest Workplace Challenge represents a fantastic opportunity for our staff to get involved in an initiative which will promote physical fitness & wellbeing in a safe, fun & competitive scenario."

Cornmarket
""We are taking place in order to promote health and wellbeing in our workplace and get our team moving more. Strata3 employees love a challenge and love to compete!"

Strata3
""Codec see the Fittest Workplace Challenge as an amazing initiative to incorporate into our extensive wellness programme. It shows how our people work together as a team which is the foundation of how we work. It's also an opportunity to show everybody how competitive we are and how we Codexercise."

Codec
A sample of the companies that make up the Zevo Health community.










Awards ceremony takes place at our Wellbeing Day 2020 event
Join like-minded professionals in companies of all sizes and in a wide variety of  industries at our free event on May 1st. You can register your interest in attending here.