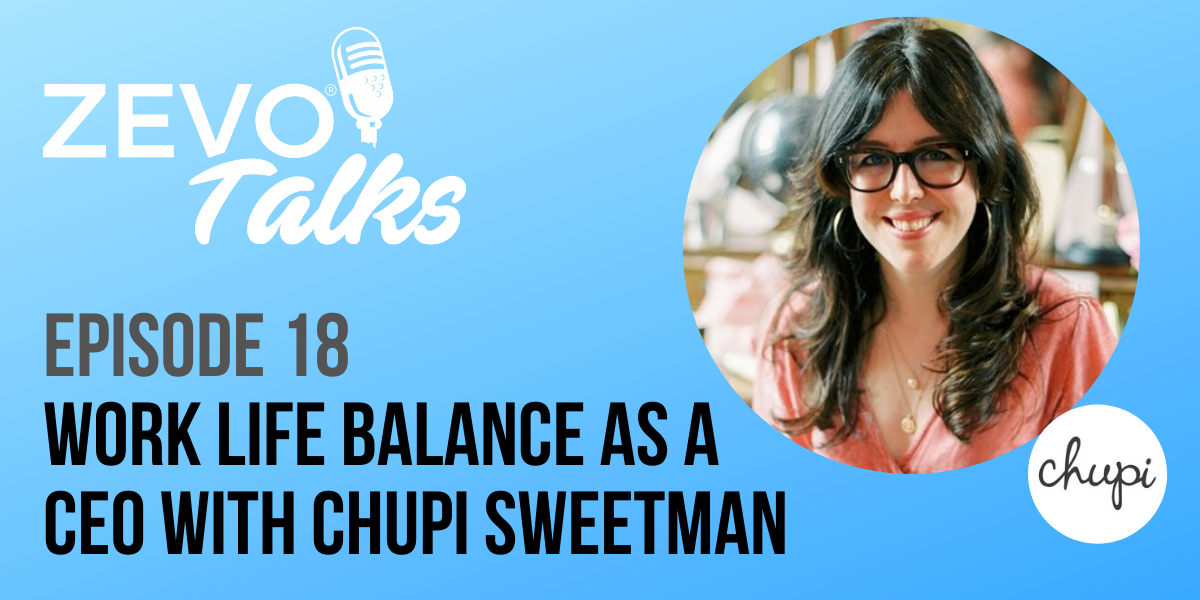 Joining us for this episode of "Zevo Talks" is Chupi Sweetman. Chupi is the CEO and founder of Chupi jewellery and has grown over the last ten years from herself working out of her bedroom to sixty employees. Chupi looks at how she has managed to keep wellbeing at the heart of an ever-growing business and how to manage work life balance while working from home.
Takeaways:
– The challenges faced as a female entrepreneur.
– Embedding wellbeing in the heart of an organisation.
– Balancing being a new mother and business owner.