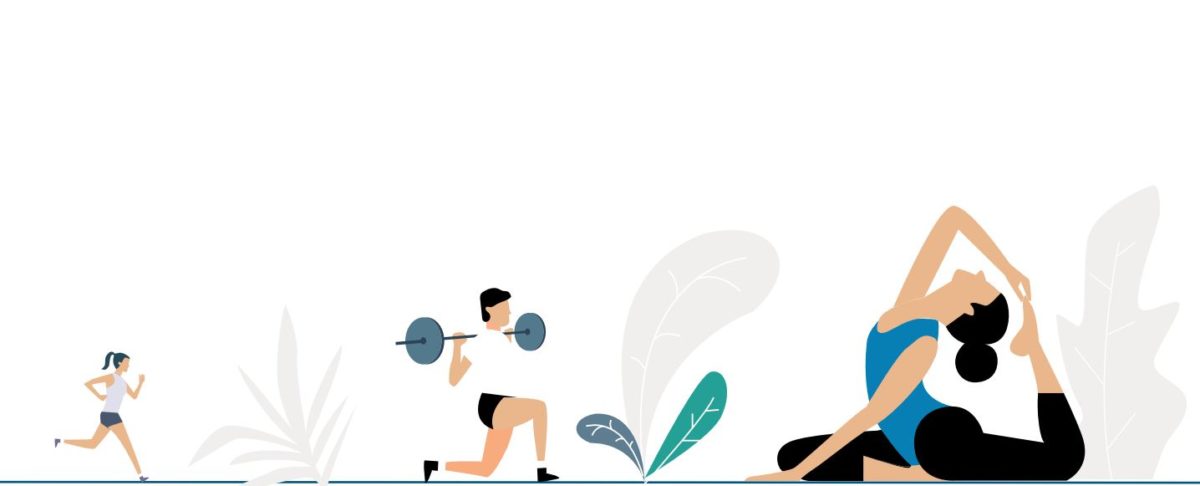 Every employer should have it as a priority to look after their staff and their mental health both for the sake of the individual and for the company. Happier staff will be more dedicated to their work and make a nicer working environment to be a part of. Everyone has bad days at work, that is perfectly normal although the key is to know the difference in a bad day and a bad working life. This is where it is easy as an employer to make the difference and improve employee's wellbeing. Looking after your employee's mental health and wellbeing can be as simple as you can make it. Even the slightest difference will see a huge change in your employee's attitude and improve your company's corporate wellness. Simple steps can make a world of difference.
Offer healthy benefits
As everyone knows there is nothing better than something for free, be it a free supermarket sample or a work perk. Employees are no different, when you want to treat your staff and show your appreciation (which we encourage as everyone loves feeling appreciated) instead of the usual few drinks or dinner, why not introduce something that is beneficial to their working week. An example would be, introducing a yoga class on a Tuesday afternoon or having fruit delivered into the company on a certain day. These small steps will pay off in the long run as your staff are more energised and loyal to your company.
Communication is key
Why should it be that an employee will ring in sick with the flu but suffer in silence if there is something bothering them? If there is an environment of open communication where mental health can be discussed, then the topic can be less taboo. An open-door policy allows a pathway of open communication between employers and employees and will allow the employer to stay on top of what's really going on. Make yourself and management more approachable to your employees by creating a communication friendly space. By keeping an open and constant flow of communication, the wall between employer and employee will be broken down and help see the common goal, to make the workplace as happy a place as possible.
Team building
Within the workplace, feeling part of a team can have a huge impact on how an individual can feel. A positive atmosphere can make all the difference to the company wellness. A team atmosphere can create a feeling of community and allow individuals to be more themselves. This doesn't have to be done by expensive weekends away but can be done with smaller steps. Why not encourage your employees to get involved in a company challenge. This will increase team building and also a fantastic form of exercise. By supporting your employees to bond over activities and team building games, you are promoting a positive atmosphere in the workplace.
Diet
As we spend most of our week in work, we need to echo good eating habits at work and adapt them to our lives outside the workplace. As an employer, simple steps can make a massive difference when it comes to supporting good nutrition in the workplace. Swap the biscuit tin for a fruit basket (there are many companies that deliver fresh fruit daily directly to your door). Change it up and instead of having endless tea and coffee supplies have in some fruit juices or herbal teas to reduce caffeine intake. Little steps like this will make a huge impact on your employees' overall diet. As food is a determining factor on our bodies it can also have an influence on mood, energy and self-esteem so by fuelling employees' bodies with healthier alternatives, the environment of the company can be made a more positive space.
Though these simple steps, employee wellness can be improved by creating a happier, healthier workforce. To create a corporate wellness scheme in your workplace, it can be as easy as a few simple steps, such as swapping the biscuits for fruit or simply having an open flow of communication. To step it up a gear, why not hand your company's wellness over to a company that specialises in corporate wellness and make your company all it can be.
For more information on how we can transform your organisation's wellness to create a winning culture with leading-edge technology, get in touch today!
*This is not medical advice, please contact a medical professional if you think you need to seek further help.