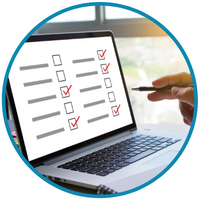 We appreciate you taking the time to fill out our annual survey. Our team at Zevo is working hard to facilitate the evolution of the modern workplace – to make work a healthier, happier, and more enriching experience for as many people as possible. This could not be done without your help. Enter here to be in with a chance to win free webinar series.
Compiling off:
Nourish From the Kitchen
Exercise and Mental Health
Meaningful Disconnection.
Enter Your Email Below to Win a 3-Part Webinar Series: