Information
Join us for an insightful discussion as we delve into the intricate relationship between policy, content moderation, and the overall wellbeing of content moderators. Zevo Health's own Health and Wellbeing Director, Dr. Michelle Teo is joined by Suzannah Fischer, a distinguished expert in policy development within trust and safety.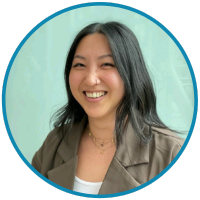 Suzannah brings her extensive experience in trust and safety, having been deeply involved since 2017, managing global policy organizations for leading industry vendors in the content moderation sphere. Her expertise spans various domains, including fraud prevention, child safety, and e-commerce policies. She offers a unique firsthand perspective on how policy decisions impact the mental and emotional health of content moderators. 
Summary points of discussion:
Understanding the Challenge: Explore the unique stressors faced by content moderators when implementing evolving policies.

 

Coping with Cognitive Overload: Discover how moderators manage the constant influx of policy changes and its impact on their mental well-being.

 

Policy Teams' Role: Learn about proactive steps that policy teams can take to prioritize the wellbeing of content moderators.

 

Scheduling and Frequency of Updates: Find out how scheduling adjustments and the frequency of policy updates can make a difference in reducing moderator overwhelm.

 

Empowering Moderators: Understand the importance of providing moderators with the necessary support and feedback mechanisms.