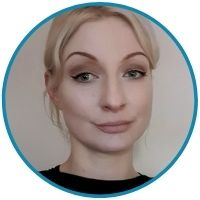 After a challenging year of restrictions, health fears and social distancing we should soon start to see a return to the social norms that we were all accustomed to before. This is of course due and dependent on the increased vaccinations and nationwide initiatives being rolled out currently.
As much as this is what the majority of us want and need for our mental health, there is going to be large amount of people who may struggle to adjust back to these social norms. Social anxiety is understandable in a situation that is changing and uncertain, something many of us experienced in 2020.
For this reason, we wanted to explore Life after lockdown: Coping with social anxiety in our upcoming webinar, hosted by Pamela Lennon, Wellbeing Consultant at Zevo Health.
This webinar will explore:
– Causes and triggers of social anxiety
– Maintaining factors ( what makes it worse?)
– Negative automatic thoughts
– Avoidance and safety behaviors
– Rumination
– Fear of exposure
– Techniques to manage anxiety
– Challenging and safety behaviors