Information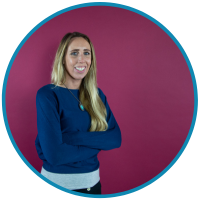 Join Senior Wellbeing Consultant, Sarah Keane and Account Executive, Fiona Naughton as they explore the benefits of using an all-in-one digital health and wellbeing platform to better support employees. 
Learn how wellbeing technology can help to enhance the culture of your organisation by providing a broad gradient of personalised support to users – from light touch ad hoc supports, to more intensive ongoing intervention.
Get a sneak peek inside the Zevo Health app and a snapshot of the reporting dashboard that helps employers to track trends that can inform wellbeing programme design and more accurately target interventions, while preserving anonymity and honoring the privacy of users at all times.
This training covers:
The advantages of leveraging technology to support employee wellbeing within the workplace
Effective digital interventions to support mental health
The value of personalised support
The importance of holistic intervention
A whirlwind tour of key features in the Zevo App