Information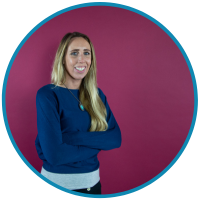 As the business world is buzzing with the imminent changes on the horizon due to AI and tech developments, this session presses pause on the hype and offers an opportunity for us to stop and reflect on some essential questions that may not be getting the attention they deserve amid all the noise. Firstly, how are we doing recently? How is our work-life experience evolving?  And what are the most effective ways to support our wellbeing as we face into the tumultuous year ahead?
In this month's webinar we will take a whirlwind tour around the globe to see how we have fared collectively this year, as we track the current trajectories in employee health, wellbeing and work-life satisfaction. We explore the prevalent shifts in work models and changing workplace cultures that have arisen, and highlight those that are set to continue.  And lastly, we will map and unpack the main workplace wellbeing trends that employers and employees alike should have on their radar as 2024 fast approaches.
As we are confronted by this exciting and daunting global opportunity to level-up, we firmly believe that health and wellbeing should be central in the conversation. This webinar is a step in that direction and we very much hope the information will be of great benefit to you personally, as well as your colleagues and your company.
Key Topics:
Global trends in employee health, wellbeing and life satisfaction

Prevalent work models and trending shifts in work culture

Top workplace wellbeing trends anticipated for 2024

The most impactful wellbeing intervention design