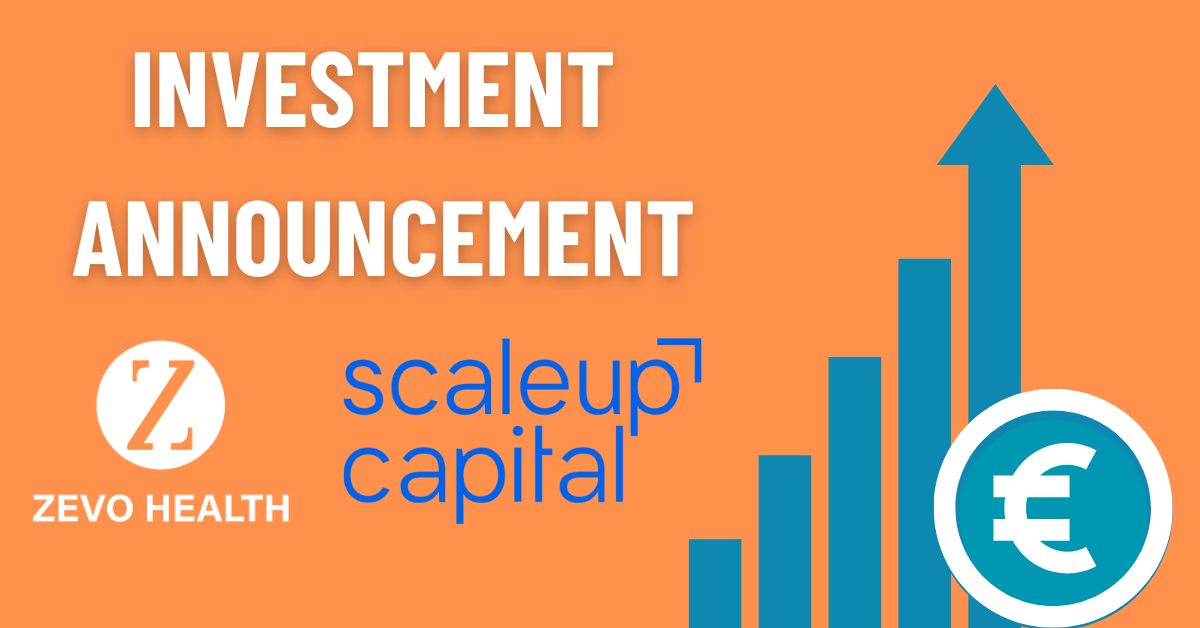 Dublin, Ireland – 15th August 2023
 Zevo Health, a leading player in the provision of wellbeing support to online moderation teams, is pleased to announce that we have received significant investment from London-based growth investor, ScaleUp Capital. We will enter ScaleUp Capital's Scaler Programme – its proven methodology for scaling businesses.  
Over the last few years, we have earned a prominent reputation for delivering impactful outcomes and holding a clear 'first-mover' advantage in the rapidly growing and specialist Trust & Safety sector. Our client list at Zevo is outstanding and includes many Fortune 500 companies. 
Richard Murphy, Founder & CEO at Zevo, said, "We are extremely excited to enter the next phase of our growth strategy with ScaleUp Capital. I am very proud of the team at Zevo; over the last six years, we've transformed the business from a scrappy start-up, to an established wellbeing provider with global reach and multi-million – revenues. ScaleUp shares our vision of becoming the leading global Trust & Safety provider and its investment is a huge endorsement of our potential. We are fortunate to have found a partner with both extensive experience in the wellbeing space and an impressive track record of growing businesses of a similar scale." 
Frank Hyman, Managing Director at ScaleUp Capital, said, "Zevo Health is already well known for the vital role it plays in the Trust & Safety space. Richard and his team have done an outstanding job in growing the business to become a leading provider of wellbeing support to content moderators across the globe, with a stellar list of international clients.  We are incredibly excited to be part of the next phase of Zevo's ambitious growth plans." 
About Zevo Health 
We are a leading global wellbeing company committed to transforming lives by empowering individuals and organizations to prioritize their wellbeing. 
With an innovative and personalized approach, we offer a comprehensive suite of wellbeing solutions, catering to the diverse needs of our clients. Through cutting-edge technology, evidence-based programs, and a dedicated team of experts, we deliver impactful and sustainable wellbeing experiences. 
Founded by Richard Murphy, we have rapidly grown to become an industry leader in the wellbeing sector. 
Richard took on the challenge of bootstrapping the business from the ground up, starting the business with €13,500. Over the course of six years, he and the wonderful team here at Zevo, have grown into an industry leader with over 100 people globally serving Zevo clients. We are all dedicated to making a positive impact on people's lives throughout EMEA, LATAM, US & APAC. 
About Scale Up Capital 
ScaleUp Capital is a specialist scale-up investor, investing in and supporting established growth companies with between £1m-10m of revenue – providing funding, expertise, methodology and support through its Scaler Programme and Platform. 
Zevo Contact: 
Website: zevohealth.com 
Phone: +353 1 903 8279 
Email: hello@zevohealth.com 
LinkedIn: linkedin.com/company/zevo-health 
ScaleUp Capital Contact: 
Website: scaleupcapital.com 
Phone: +44 2038 861 863 
Email: info@scaleupcapital.com 
LinkedIn: linkedin.com/company/scaleupcapital/