Workplace Wellness Platform & App
Place employees at the centre of your thinking to create a winning culture with leading edge technology in workplace wellbeing.
REQUEST A DEMO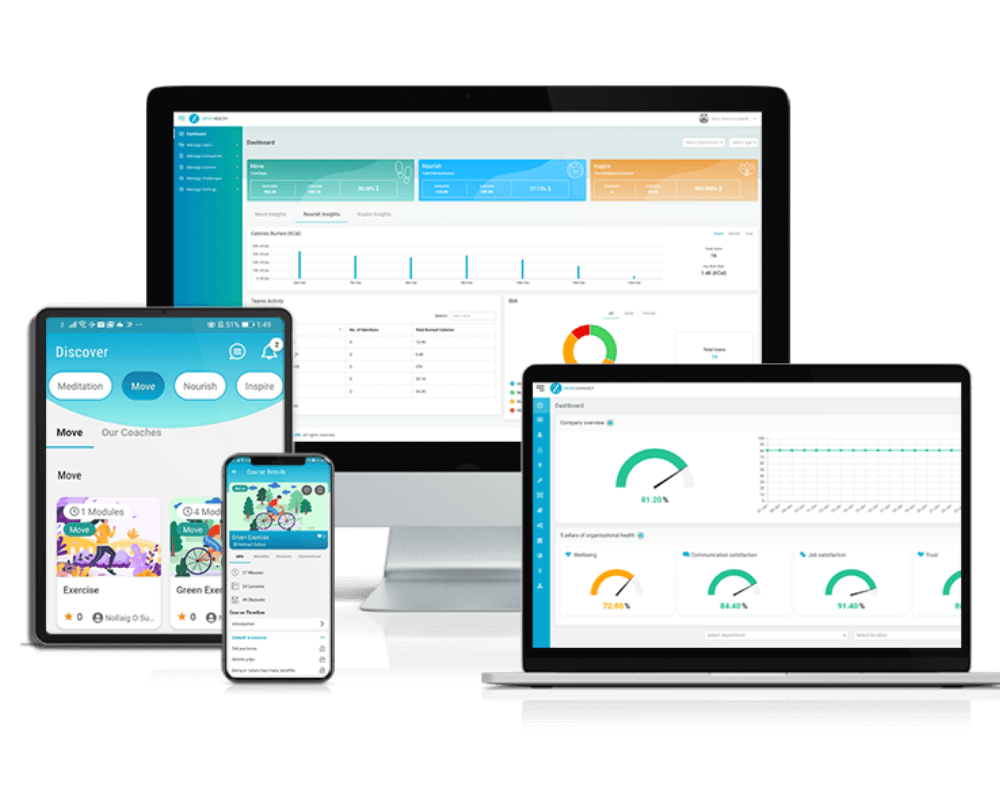 Deliver Measurable ROI
We partner with you to create innovative technology programmes that make an impact at your organisation.

Smart & Personalised
Our psychology-based technology identifies deep-rooted thoughts and triggers, forming healthy habits, faster.

Expert Coaching
Backed by our expert health coaches, each individual receives a tailored plan and clear next steps toward developing a healthier lifestyle.
Encourage Employees To Move, Nourish And Inspire

Move
Connects to your favorite fitness trackers & smartphones to set daily goals & track your physical movement.

Nourish
Gives you access to many recipes which you can tailor to suit your diet & lifestyle needs. We cover the majority of diets – vegetarian, vegan, etc. & allergies.

Inspire
Covers mindfulness & meditations with a wide range of topics covered from sleep to focus in the workplace.
Make Tracking Physical & Mental Health Easy With The Wellbeing Score
Zevo's Wellbeing Score cuts through the vast amount of health and fitness data available to give you a concise look at your health status. Simply put, the  Wellbeing Score gives you a metric to measure your physical health and a metric to measure your psychological health.
The score is scientifically calculated based off the results of a survey taken directly in-app. This score allows the user to reflect on which wellbeing areas of their life are currently thriving and what areas they might need to work on improving.
The app provides a wide variety of content which allows user to work on particular areas of wellbeing that matter most to them.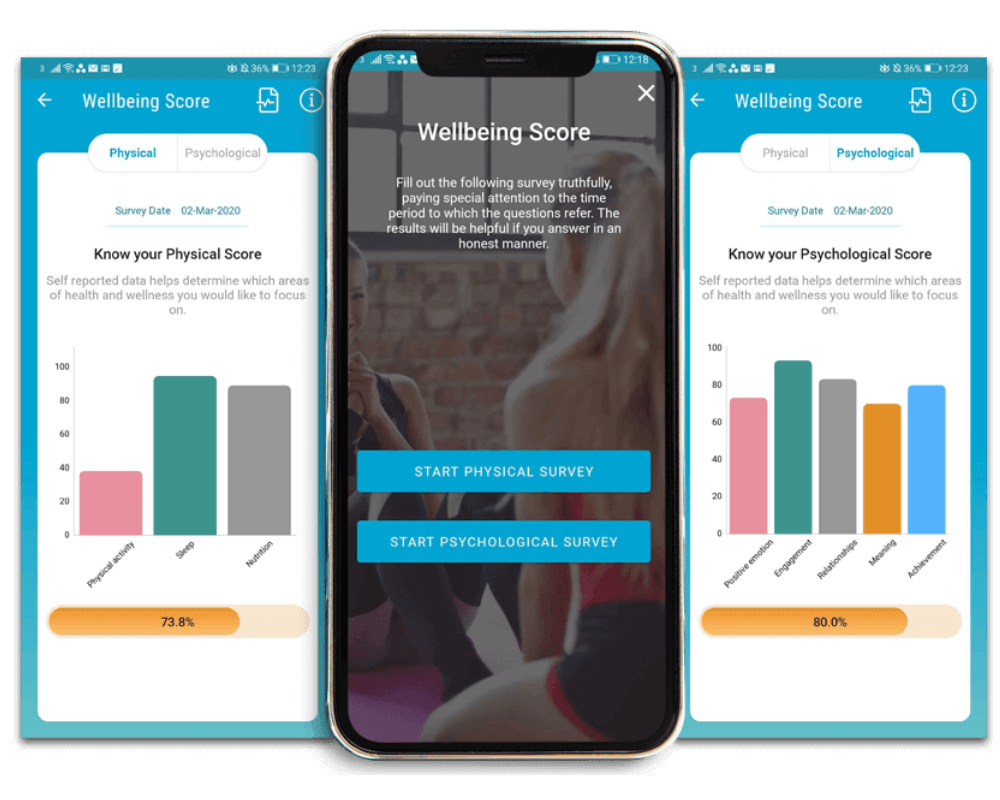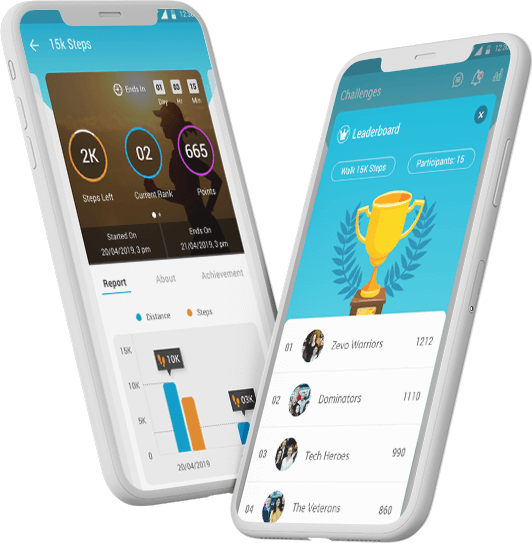 Use Wellbeing Challenges To Motivate And Engage Employees
The Zevo Health app makes it easy and fun to create, share and take part in company wellbeing challenges. These challenges can be done on an individual or team basis that help you stay on track and motivated.
The use of gamification encourages engagement among employees and with some friendly competition, motivates them to work together on a common goal.
Challenges are successful when a supportive, positive climate of fun and camaraderie helps people to adopt or maintain a healthy way of living.
Explore the technology behind Zevo Health
Whether you want to tone up, relax, get healthy or change your habits, our workplace wellbeing platform has you covered. We believe the best way to attract people to a healthier lifestyle is to develop products that make that lifestyle more enjoyable. Zevo Health is a science-based app, that will help you build healthy rituals into your life, just like an elite athlete. We integrate with all of the leading fitness trackers and our health coaches are always on hand to answer any specific questions.
Zevo makes it easy to create, share and take part in fun team or individual challenges that focuses on significant, lasting outcomes.
We work with top meditation and mindfulness teachers, licensed psychologists, nutrition and exercise coaches from all over the world and bring them together on a single platform.
Fitness starts with what you eat. Take control of your goals. Track calories, breakdown ingredients, and log activities.
It takes a lot of mental and emotional energy, and having someone, let alone a whole group of people, to talk to about your journey can be all you need to keep moving ahead.
Get a holistic view of organisational health. Segment and compare your workplace technology usage in any way you want to deep dive on pressing issues for timely, actionable results.
Your workplace's security is important to us which is why we're committed to protecting data whilst supporting you in ensuring your use of the Zevo platform meets GDPR requirements.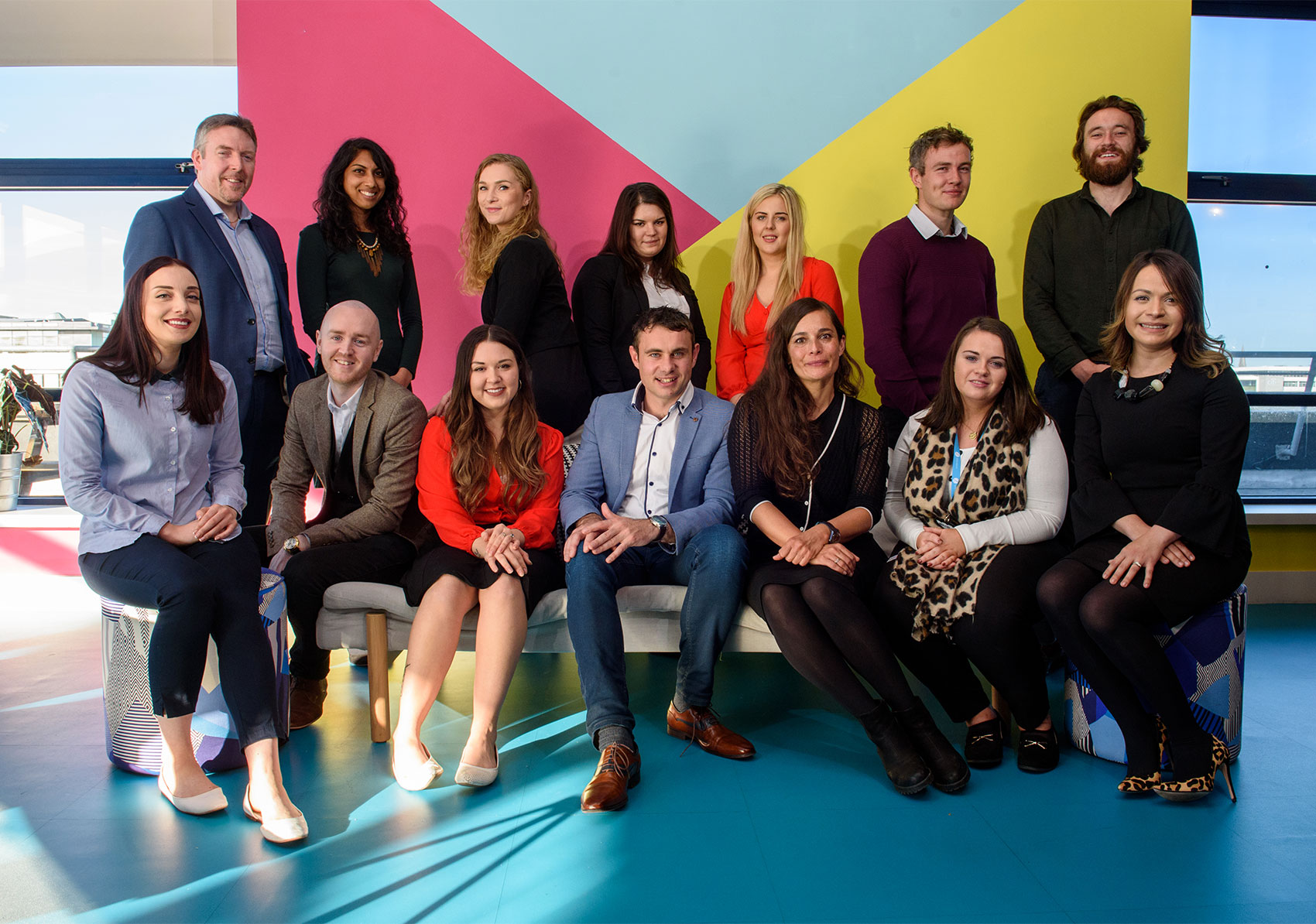 Measure Employee Engagement With Zevo Connect
We also provide a full employee engagement platform called Zevo Connect.
Zevo Connect is leading the way in driving engagement with employees. Our online platform provides scientifically verified real-time data, insights and recommendations in an easy-to-use dashboard.
LEARN MORE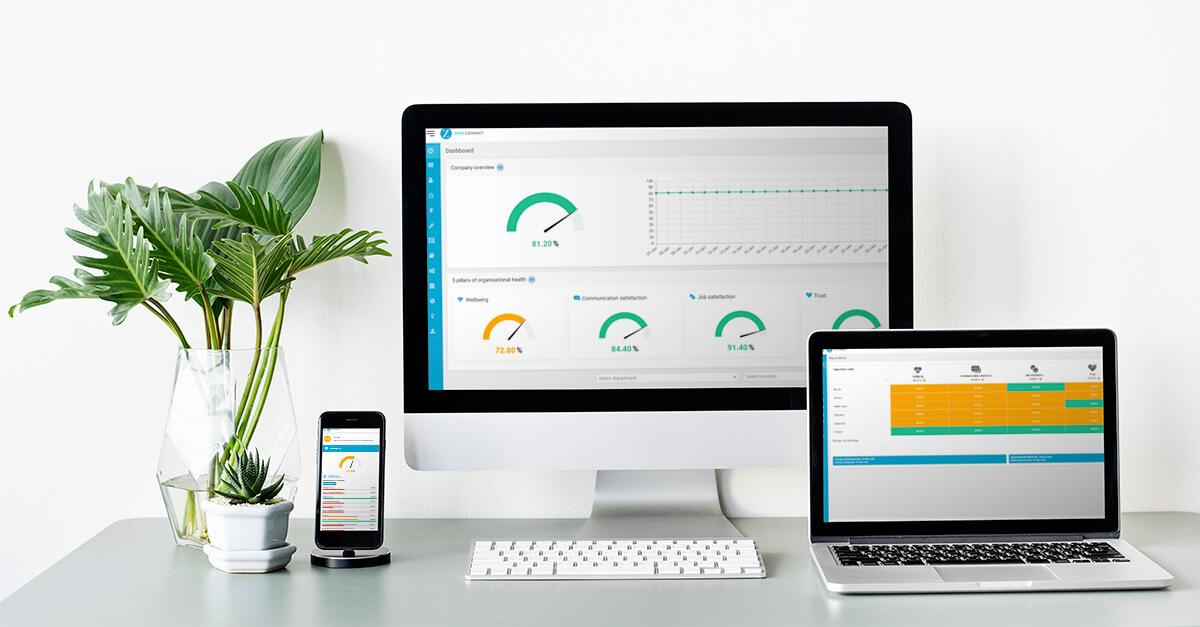 "I would like to thank the Zevo Health team for a really excellent programme and something people can use on an ongoing basis. Your support during the programme, on-site and off and responsiveness has been excellent."
Get In Touch
Our product and wellness experts are always around for a chat so let us know how we can help you with your organisation's wellness needs