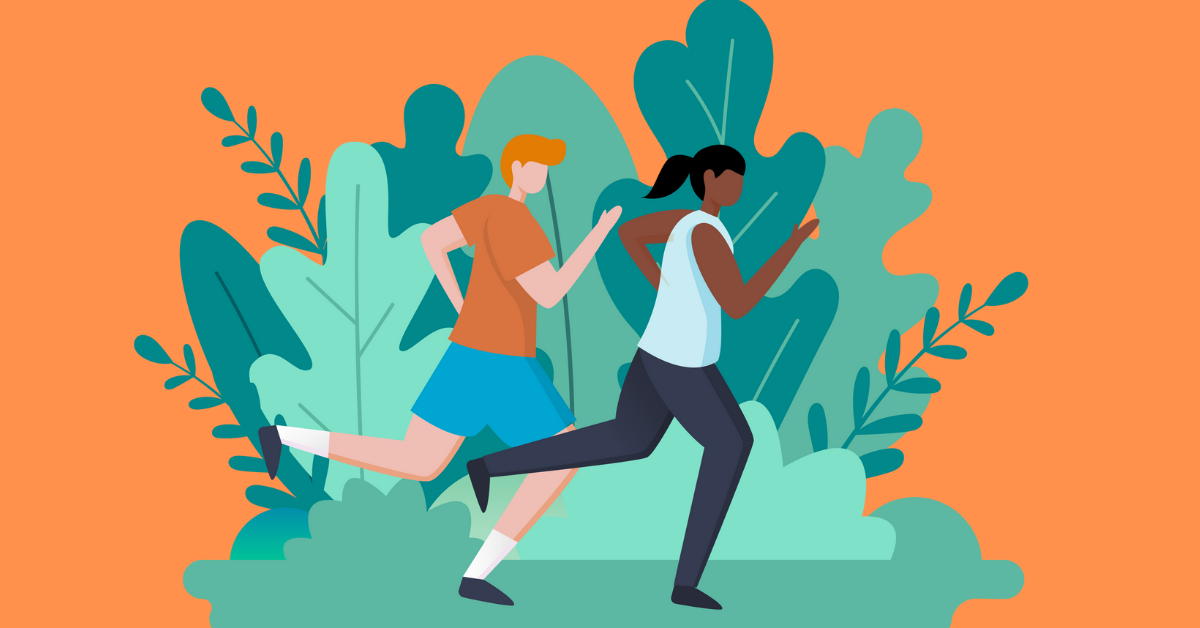 Zevo health are excited to have recently launched The Fittest Workplace 2022 challenge. The challenge is designed to encourage companies of all sizes to participate in some healthy competition and to increase their employee's physical activity.
There's nothing like some healthy competition to bring us all together, especially for employee's who continue to work remotely. A fun competitive competition is a great way to increase team morale, create camaraderie, increase productivity and improve the individual's physical fitness.
Through our years of research, we have discovered the best way to introduce some healthy competition into a workplace is by running a company activity challenge.
Here are the four reasons why your company should take part in a company challenge.
Improves concentration levels
Exercise has proven to increase mood levels which in result has a positive effect on the individual's performance. Regular exercise also leads to increased concentration levels and makes the individual more alert and energised throughout the working day.
According to a study published in Harvard Men's Health Watch, regular moderate intense exercise stimulates brain regions involved in memory function to release a chemical called BDNF, or brain-derived neurotrophic factor.
This natural substance improves the functionality of the brain cells in your memory circuits – ergo, better memory, better concentration and increased productivity.
Increase employee engagement
The importance of employee engagement is sometimes overlooked. An engaged workforce provides a company with many benefits including reducing staff turnover, improving productivity, retaining customers at a higher rate and overall making more profits for an organisation. The most important factor that engaged employees result in, are happier individuals, both in and outside work. When employees are engaged, they are more fulfilled, energised and enthusiastic in their place of work.
Research shows that engaged and healthy employees are, on average, up to 30 days more productive and likely to give greater company loyalty to employers who demonstrate an interest in their wellbeing.
A company challenge increases engagement as employees have a common goal and something that they both want to succeed at. It increases communication throughout the company and makes the employees feel they are part of something which in turn helps with increasing engagement levels within the company.
Enhances company culture
When a company has a sense of community, it increases morale and enhances the culture of the organisation. Employees who have a sense of community in their jobs are overall happier, more positive and enthusiastic.
A company activity challenge helps to create a sense of community within an organisation and there is a shared goal among the workforce.
When employees value and respect the culture they work in, it brings employers and employees closer together which contributes to the bottom line of a company.

Your team get to know each other better
Company activity challenge is designed to engage employees and get your team interacting with each other to build on their relationships. The challenge helps you team to maintain and build upon their relationships. This helps the atmosphere in the office to be more fun and help build on trust and communication among the workforce.
Helps employees develop a more personal connection with their colleagues and break down corporate barriers that could be there. Challenges are also a brilliant way to welcome new team members.
If you are interested in taking part in our upcoming challenge and for be in a chance to win the title of The Fittest Workplace 2021 just click below.