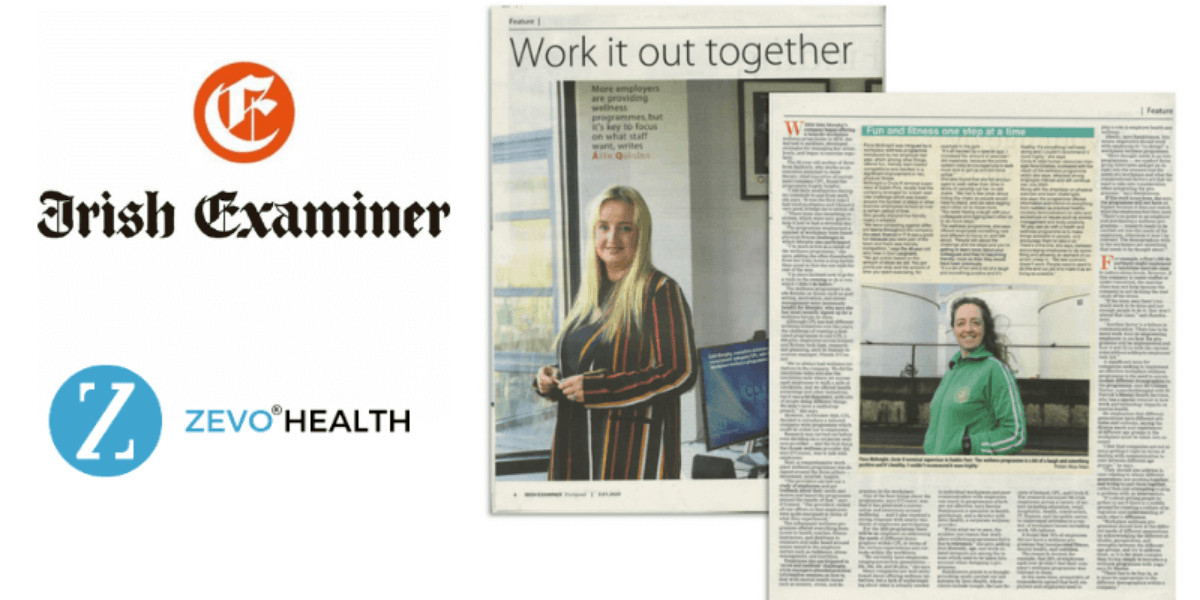 The Irish Examiner's Ailin Quinlan sat down with some of the employees that are taking part in workplace wellness programmes provided by Zevo Health. Edel Murphy, executive assistant to Anne Heraty spoke with Ailin about her company, CPL, and how their workplace wellness programme was making her much more active physically and mentally. She talks about getting off the train at earlier stops to push up her step count and using breathing exercises & daily meditations on her commute. Zevo Health has worked closely with CPL in creating a dedicated wellness programme to suit the 800 plus employees on staff.
Ailin also spoke with Flora McKnight, a Circle K terminal supervisor at Dublin Port. She spoke about how much she enjoyed the company challenges set up through the Zevo Health App. She talked about how she increased the amount of exercise she was doing due to the points system in the app and the friendly competition with other teams internally. Cirkle K retail human resource manager, Aine Griallais, has expressed how pleased she is with the wellness programme which has attracted strong employee interest so far.
Ailin spoke with specialists in psychology like Davina Ramkissoon, wellbeing director at Zevo Health and Dr Coleman Noctor, a psychotherapist with St Patrick's Mental Health Services. Davina spoke about the importance of putting more thought into wellness programmes before they are set up and taking each company on an individual journey so employees needs are accounted for. Dr Coleman also spoke of this importance and getting a buy in from all employees, whatever age generation they are from. It's not a simple one solution suits all, there needs to be multiple initiatives involved.
You can read the full article below.