A guide to remote working through the Covid-19 outbreak
Alan Heary | Performance Coach
Information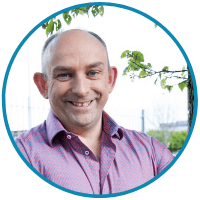 Alan Heary is a performance coach who works with entrepreneurs and managers of small to medium sized businesses as they set goals, create action plans and develop the skills of getting stuff done with confidence, all while keeping a healthy work/life balance.
In this webinar, Alan explores the topic of working remotely. He takes a look at some of the advantages and disadvantages to remote working, as well as giving some important tips for getting the most out of it.
This conversation is more relevant than ever with the recent outbreak of Covid-19 and the potential for more companies asking their employees to work remotely.
Start your wellbeing journey today to ensure your employees are happy and healthy in their place of work.
GET IN TOUCH